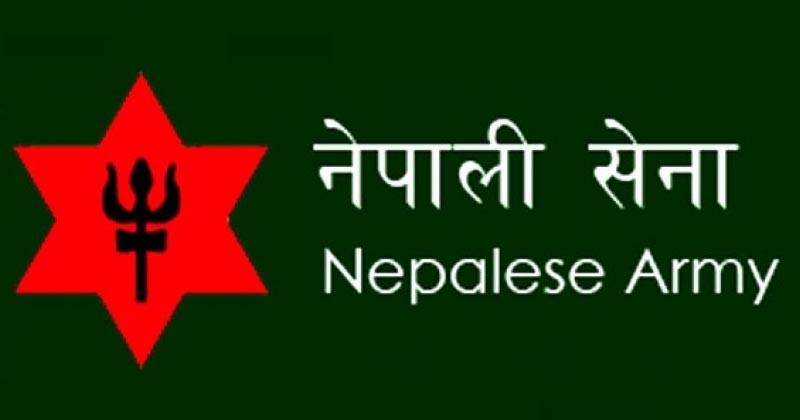 Notice for Nepal Army Sainya Post Written Exam in Mahendranagar Kanchanpur
The Public Service Commission Mahendranagar Office of Nepali Army has announced the establishment of examination centers for the written examination of Nepal Army Sainya posts. This notice is for the information of all concerned candidates. The competitive written examination will be conducted according to the health and safety standards set by the Government of Nepal.
Exam Centers:
The written examination will be held at three different centers in Mahendranagar - Shri Kanchan Vidya Mandir Community College (A) Center, (B) Center, and (C) Center.
Guidelines for the Exam:
To ensure smooth conduct of the exam, candidates must follow the guidelines mentioned below:
Guidelines 1:
- Use only black ink fountain pen or ballpoint pen in the answer book.
- For objective multiple-choice questions, write only English capital letters A, B, C, D.
- 200 marks will be deducted for incorrect answers.
- No candidate will be allowed to sit for the exam without an admit card.
- Mobile phones, smartwatches, and electronic devices are not allowed in the examination hall.
- Reach the designated examination hall at least 2 hours before the start of the exam.
- Candidates will not be allowed to participate in the examination hall other than the designated examination hall.
Guidelines 2:
In the special case of transition, according to the criteria related to examination (operation and management) 2077, the examinee must fully comply with the following subjects.
- Wear a mask before entering the examination center.
- Keep a distance of 2 meters from each other while entering the exam center, going to the toilet, and leaving the exam center.
- Follow the instructions given by the personnel assigned to the examination.
- Do not talk to each other when entering the exam center, after the exam, and when leaving.
- Candidates infected with Covid-19 should contact the office phone no. 099-521209/099-523992 one day before the examination to arrange a special examination center.
Candidates must follow all the guidelines and arrive at the exam center on time. Any deviation from the guidelines may result in disqualification from the examination.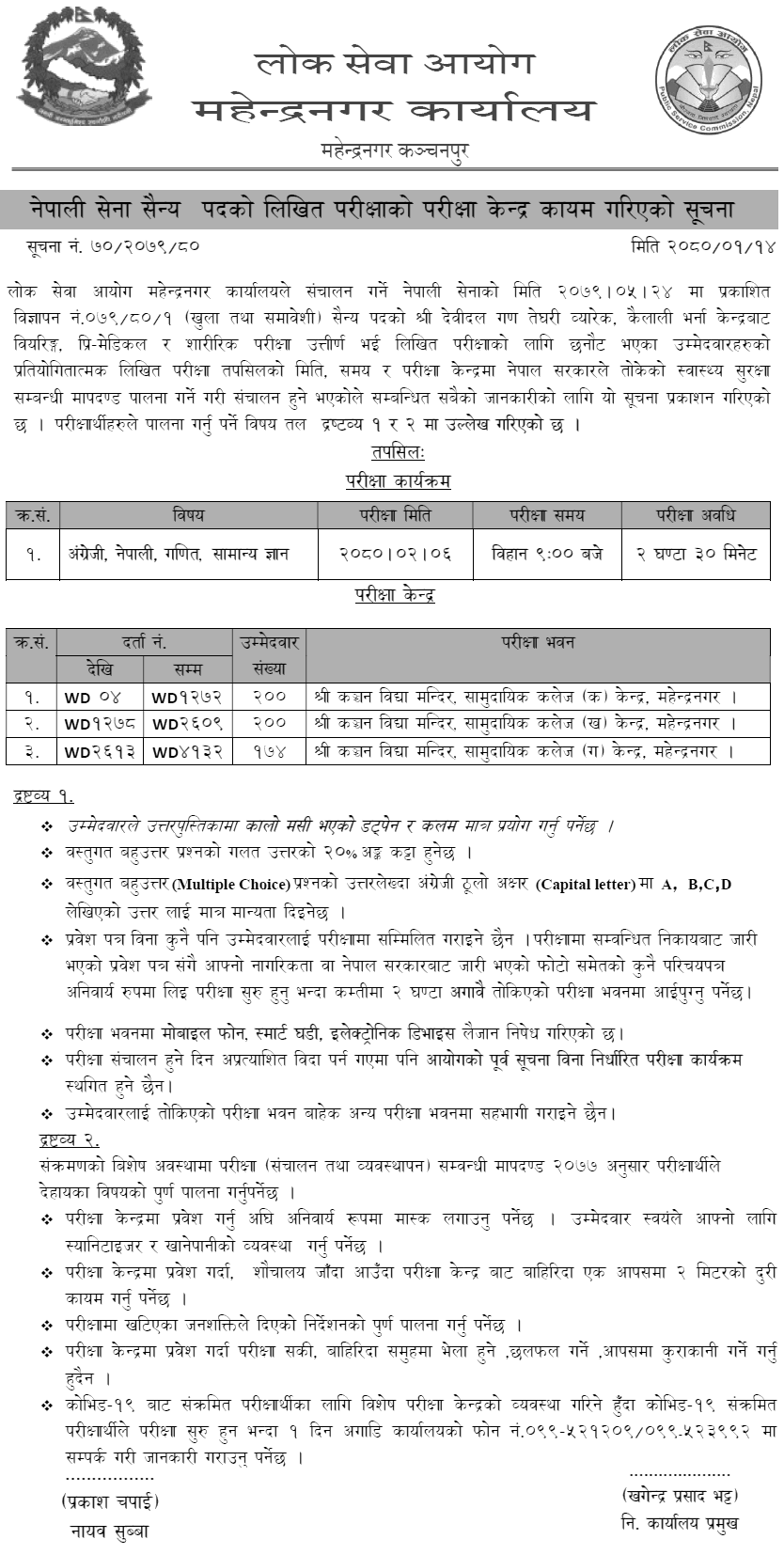 Notice
Nepal Army Sainya
Mahendranagar
Exam Center
Nepal Army Exam
Nepal Army