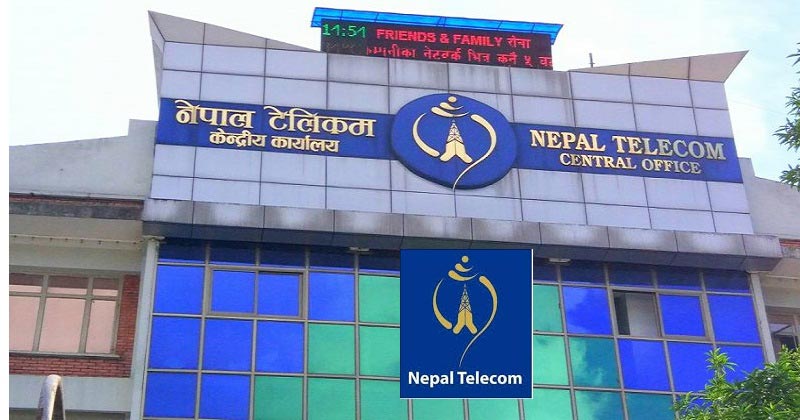 Nepal Telecom Written Exam Center of Overseer, Technician, and Junior Technician: Nepal Telecom, (Telecommunication Company Limited), Central Office, Notification Committee No. 18/2078/79 Notice Regarding the designation of examination centers for open and inclusive competitive examinations
According to the previously published advertisement of the vacancy committee of this company, advertisement no. From 64/2078/79 to 83/2078/79, the open and inclusive written examination of various posts was published in the examination program dated 2078-12-22 in Gorkhapatra. 79/2078/79 Overseer, Advertisement no. 81/2078/79 Technician, Advertisement No. 83/2078/79 As the examination center for open and inclusive written examination of Junior Technician posts has been fixed by the Public Service Commission Kathmandu Office as under; This information has been published for the information of all concerned.
This information is also available on the company's www.ntc.net.np and the Public Service Commission's www.psc.gov.np.
Published date: 2079-03-01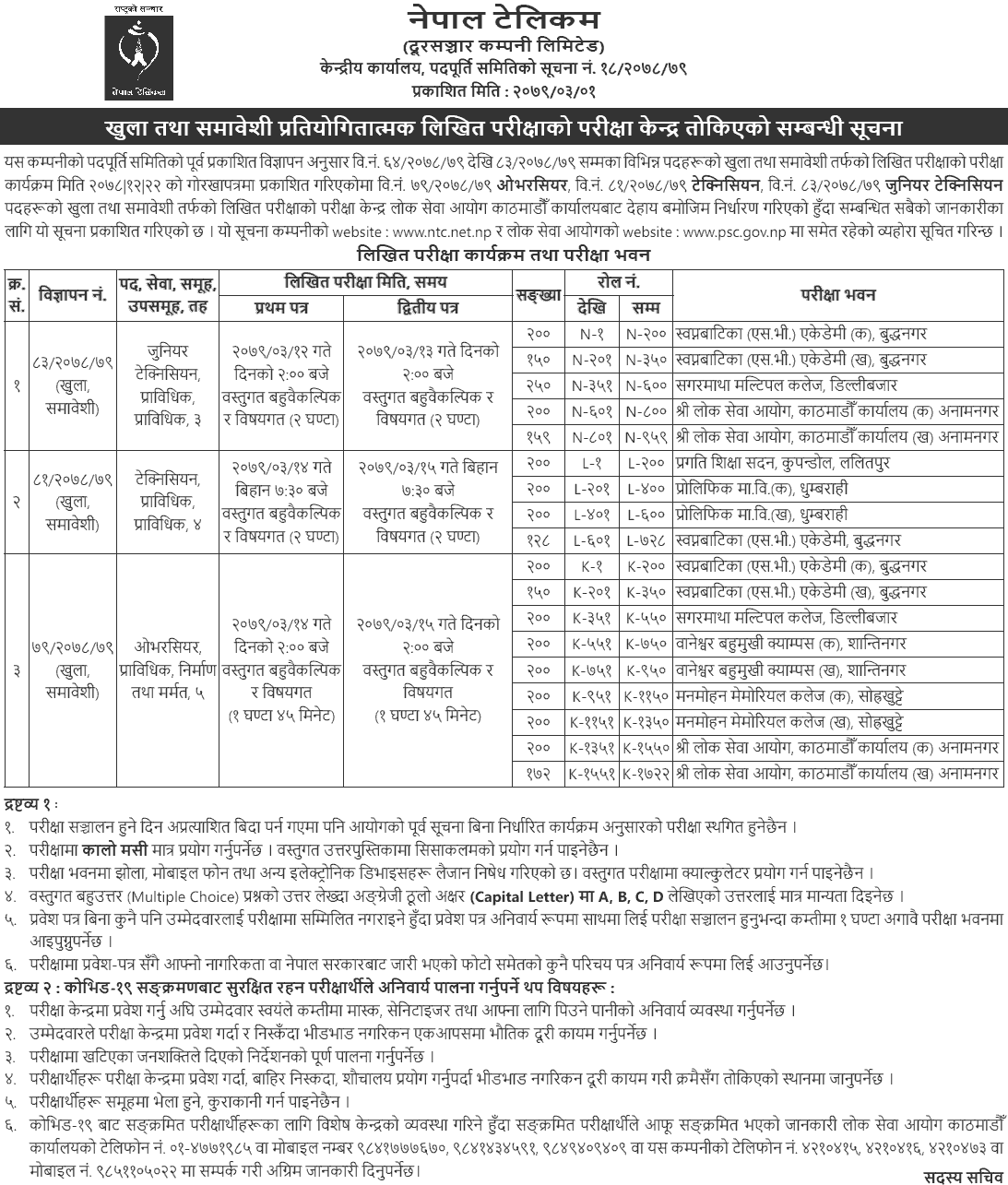 Exam Center