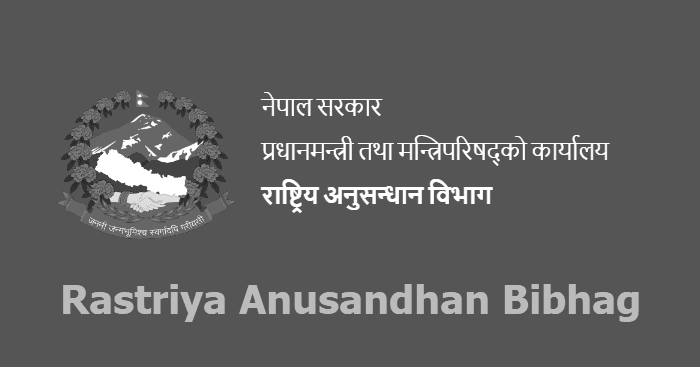 Rastriya Anusandhan Bibhag - Anusandhan Sahayak Examination Center, Butwal
The Public Service Commission of Butwal, in association with the Rastriya Anusandhan Bibhag, is excited to release the schedule for the first phase of the written examination for the highly sought-after position of Investigation Assistant or Anusandhan Sahayak. Here's everything you need to know:
Examination Highlights:
Reference: Ad no. 02/079-80 (inclusive category), dated 2080/03/02, as showcased in the Nepal Special Service Gazette, Grade II.
Job Title: Research Assistant
Testing Methodology: Multiple Choice Questions (MCQs)
Duration: 75 minutes
Date & Time: Scheduled for 2080/06/28 at 2:00 p.m.
Venue: Butwal Examination Center
Key Guidelines for Aspirants:
Examination Protocol:
The Commission reserves the right to reschedule the exam, if necessary.
Only black ink is permitted for answering. Refrain from using lead pens.
Electronic devices such as calculators, mobiles, and smartwatches are strictly prohibited.
Ensure possession of your admit card. No admit card, no entry.
Plan to be present at the venue a minimum of 60 minutes prior to the examination start time.
A valid Nepal government-issued ID or citizenship card is mandatory along with the admit card.
Health and Safety Measures:
In light of the current health scenario, all candidates must carry masks, sanitizers, and their drinking water.
Special arrangements are in place for those diagnosed with Covid-19. Such candidates must inform the office ahead of time using the below contact details:

Phone: 071-530207, 071-554328
Fax: 071-547807
Website: www.psc.gov.np
Email: [email protected]
Note: It's imperative for candidates to adhere to all guidelines and come well-prepared for the examination.
Official Notification Release Date: 2080/06/10.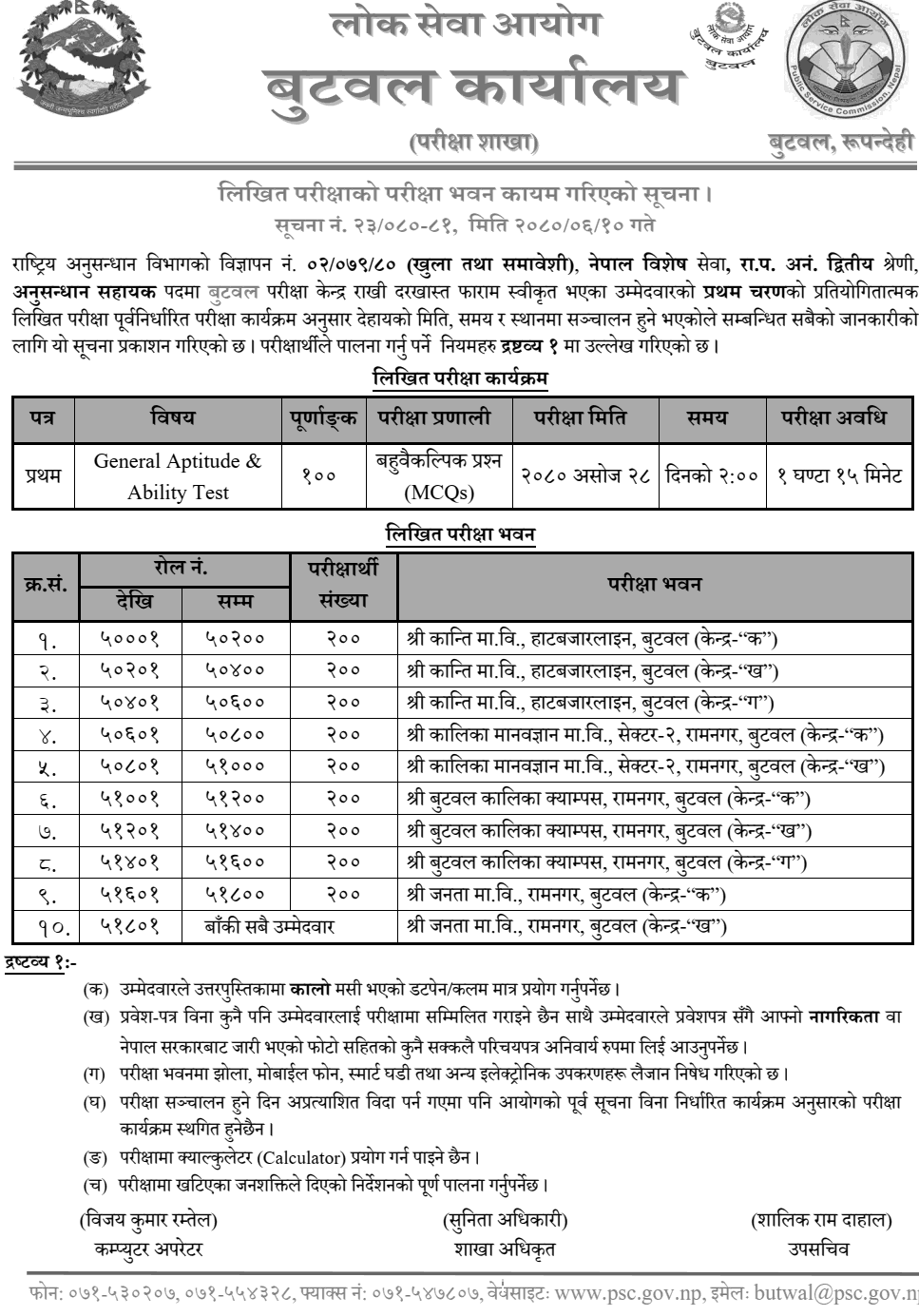 Exam Center
Butwal