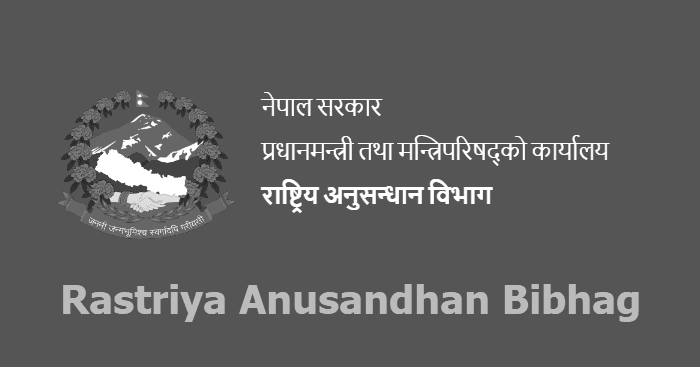 Rastriya Anusandhan Bibhag Anusandhan Sahayak Written Exam Center Hetauda
The Rastriya Anusandhan Bibhag has established an examination center for the first round of the written examination for the post of Investigation Assistant (Anusandhan Sahayak). This announcement is to inform all concerned candidates about the upcoming competitive written examination as per Advertisement No. 02/079/80, dated 2080/03/02, categorized under Open and Inclusive, Non-Gazetted Second Class.
Examination Details:
Subject: General Aptitude & Ability Test
Exam System: MCQs
Advertisement No.: 02/079/80 (Open/Inclusive)
Post/Service/Group/Subgroup/Category: Investigation Assistant (Anusandhan Sahayak) /Special/Non-Gazetted second class
Exam Date, Time, Duration: 2080 Ashoj 28 at 2:00 PM (1 hour and 15 minutes)
Location: Examination building, PSC Jaleshwor Office
Official Contacts:
Important Instructions / Guidelines:
a) Unanticipated Holidays: If an unexpected holiday occurs on the examination day, there will be no postponements; the exam will proceed as scheduled unless notified otherwise by the Commission.
b) Admit Card and Identification: Entry will be strictly prohibited without an admit card. Candidates must present a Nepali citizenship certificate or any government-issued photo identification along with their admit cards.
c) Timeliness: Candidates are advised to arrive at the exam center at least 1 hour before the start of the examination.
d) Prohibited Items: All mobile and electronic devices are strictly forbidden within the examination hall.
e) Use of Ink: Only black ink is permissible during the examination.
f) Examination Centers: Candidates are allowed to participate only at the designated examination centers.
All aspirants for the Investigation Assistant post under the Rastriya Anusandhan Bibhag are advised to strictly adhere to the guidelines and instructions mentioned. Any violations may result in disqualification. For detailed information and further queries, candidates can reach out through the mentioned contact details or visit the official website.
Notes:
This notice is issued under Notice No. 38/080-81, dated 2080/06/10.
Please stay informed about any updates or changes by frequently visiting the official website.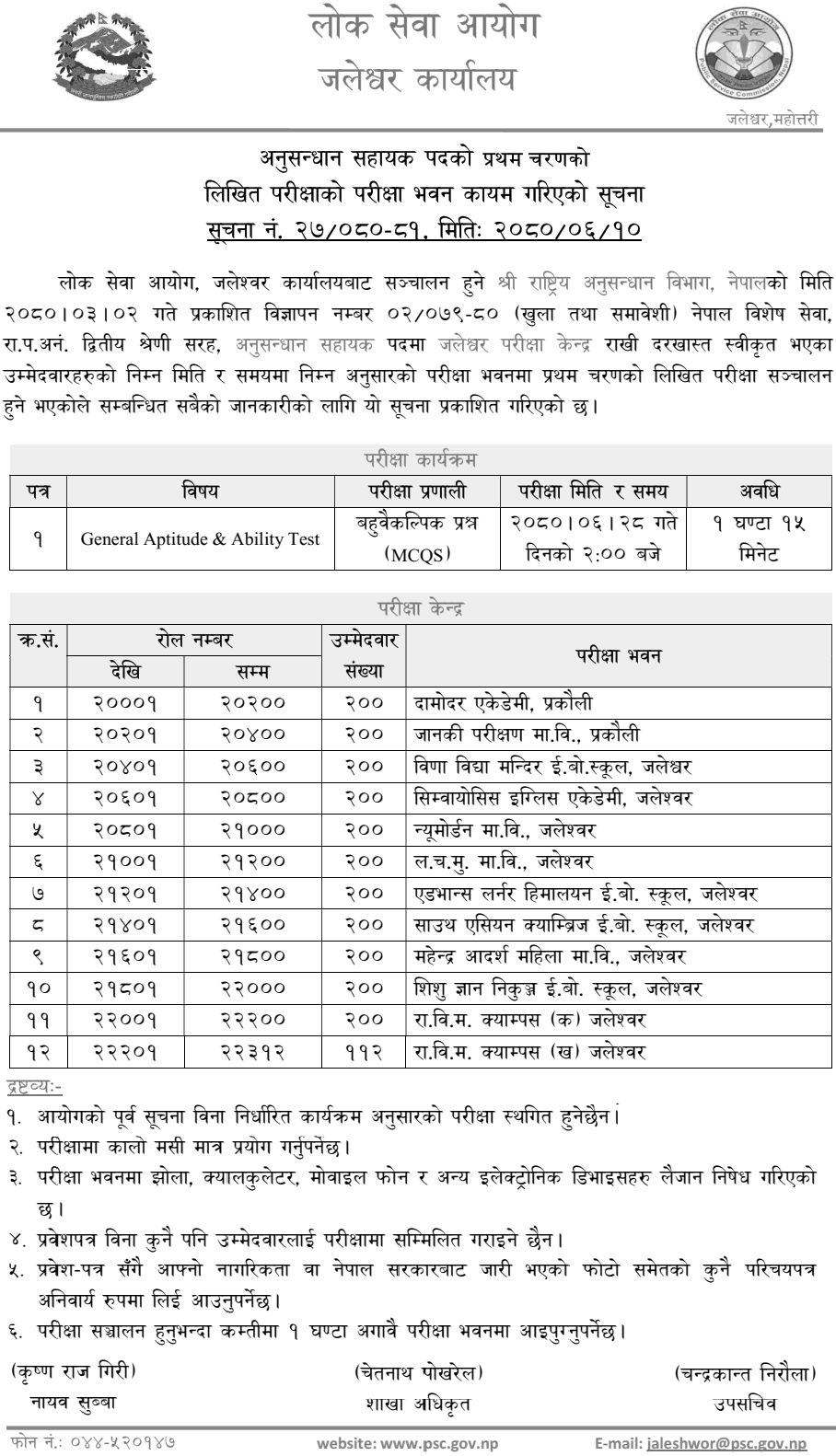 Jaleshwor
Notice
Exam Center