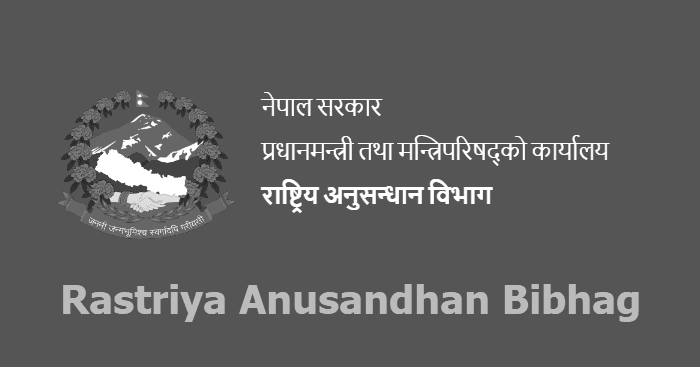 Rastriya Anusandhan Bibhag Anusandhan Sahayak Written Exam Center Kathmandu:
The Public Service Commission, affiliated with the Rastriya Anusandhan Bibhag and based in Kathmandu, has recently announced the schedule for the first stage written examination for the post of Investigation Assistant (Anusandhan Sahayak). Here are the details and guidelines for candidates:
Exam Details:
Advertisement Reference: 02/079-80 (open, inclusive) dated 2080/03/02, published in the Nepal Special Service Gazette, Grade II.
Position: Research Assistant
Examination System: Multiple Choice Questions (MCQs)
Duration: 1 hour 15 minutes
Exam Date and Time: 2080/06/28 at 2:00 p.m.
Location: Kathmandu Examination Center
General Exam Instructions:
The exam will not be rescheduled unless a prior notice is issued by the Commission.
Use only black ink. Lead pens are not permissible.
No calculators are allowed.
Only candidates approved by the Kathmandu examination center can appear for the exam.
Carrying bags, mobile phones, smart watches, and other electronics is strictly prohibited.
Ensure you have your admit card. Entry is not allowed without it. Arrive at least 1 hour before the start.
Along with the admit card, bring your Nepal government-issued ID or citizenship.
Health and Safety Guidelines:
Owing to the ongoing health crisis, candidates are expected to bring their masks, sanitizers, and drinking water.
Special provisions are made for candidates diagnosed with Covid-19. If infected, notify the office in advance via telephone no. 01-4771982 or mobile at 9851129777 or 9843375223.
All candidates are advised to strictly follow the guidelines and ensure they are adequately prepared for the exam.
Date of Notice: 2080/06/10.
Exam Center
Kathmandu
Anusandhan Sahayak