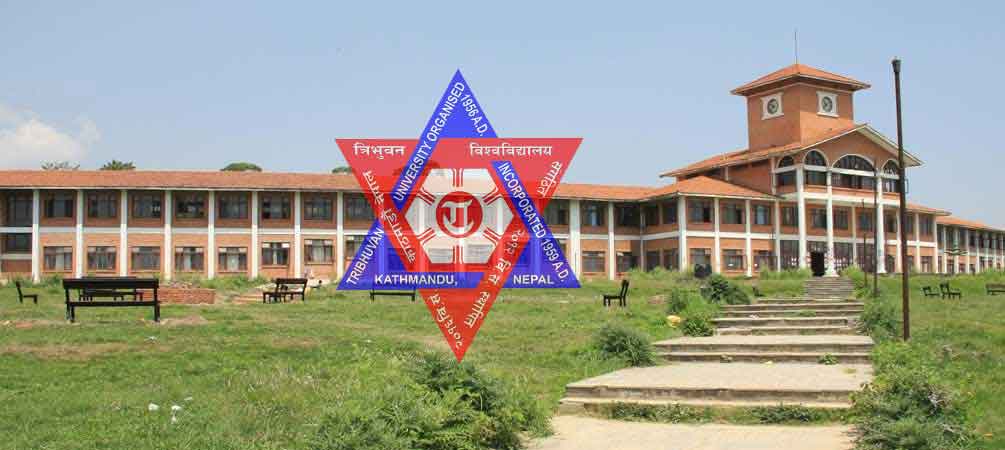 Tribhuvan University, Office of the Service Commission, Kirtipur Urgent Information on Conducting Written Examination for the Post of Assistant Professor
Among the various advertisements published by Tribhuvan University, Service Commission Office on 9th Falgun 2077 and 15th Ashad 2078. The written examination for the post of Assistant Professor under the open competition was postponed to Shrawan 18, 2078 BS due to special reasons. The written examination will be conducted from 2078 Falgun 22. This notice has been published for the information of all concerned.
Details related to examination schedule, examination center, and examination can be seen on the Commission's website www.tuservicecommission.edu.np and information board.
Date: 2078-10-23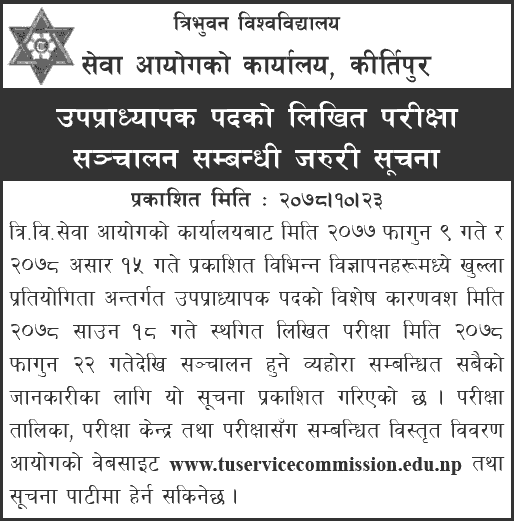 Notice
Tribhuvan University