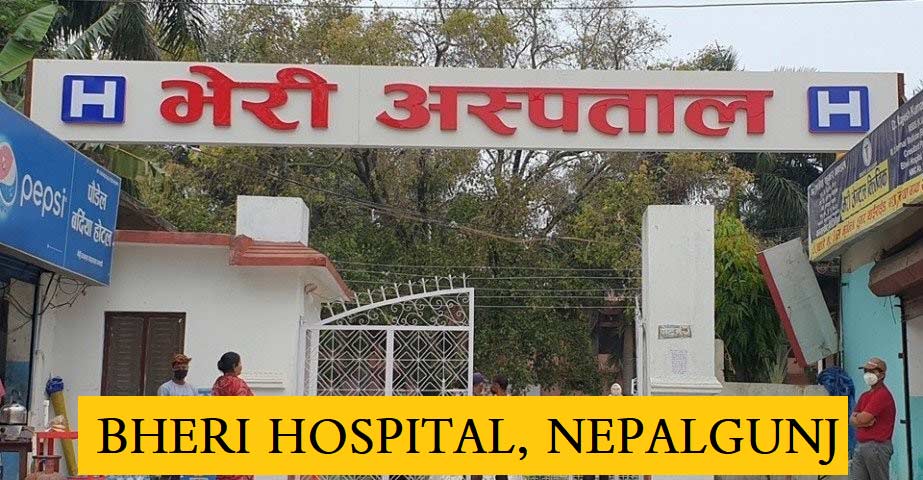 Bheri Hospital, Nepalgunj Approved for MD/MS Studies and Educational Programs
Bheri Hospital, located in Nepalgunj, has been approved to conduct educational programs as a member hospital of the National Academy of Medical Sciences (NAMS). This referral hospital serves patients from three provinces of western Nepal and will now be offering MD and MS studies.
Previously, although Bheri Hospital was a federal hospital, educational programs were not conducted there. However, with this recent approval, MD and MS studies can now be completed at Bheri Hospital. Even if students are admitted to Veer Hospital, they will study at Bheri Hospital.
According to Dr. Badri Chapagain, the head of the hospital, completing MD/MS studies under Bheri Hospital will bring qualitative improvement in the hospital's service delivery. Dr. Sanket Risal, the Information Officer of Bheri Hospital, believes that after MD doctors provide quality services to patients, educational and research activities will increase.
After a letter was sent by Dr. Chapagai to the Ministry of Health and Population on March 6, 2023, to establish a special hospital in Nyams and conduct educational activities, the government approved Bheri Hospital for conducting educational activities three weeks later.
Despite previous irregularities in posting residents under MD/MS programs, Bheri Hospital has been continuously improving and simplifying its service delivery since the Covid epidemic. The hospital has progressed to build a 500-bed facility and has made its service delivery more patient-friendly and technology-friendly, according to Dr. Rajan Pandey, a senior physician of the hospital.
Overall, this approval is a significant step towards the growth and development of medical education in western Nepal, and Bheri Hospital is now equipped to provide world-class medical education to aspiring students in the region.
Published on 29th March 2023
Nepalgunj