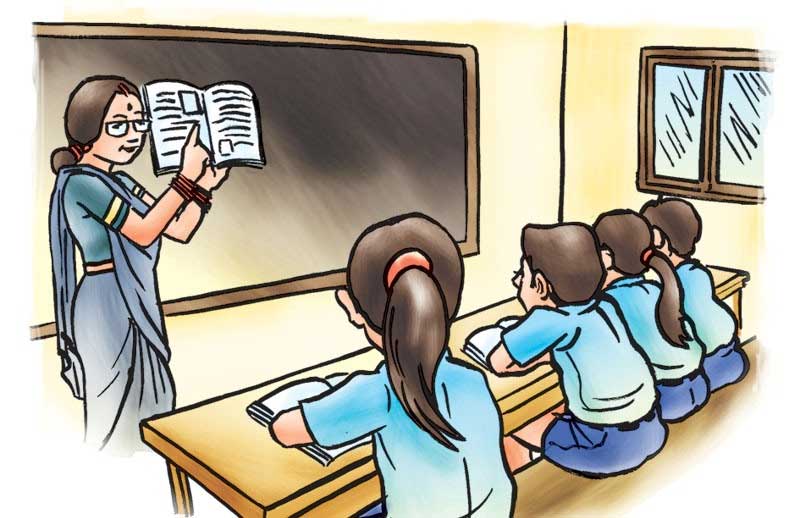 Birgunj Metropolitan City has decided to open the school gradually from June 15. Metropolitan City is going to conduct classes 8 to 12 in the presence of students from June 15. Metropolitan City argues that the school is being run gradually considering the educational loss of the children.
The letter states that 7 conditions must be followed to run the school. Physical attendance at school requires the written consent of the student's parents and adherence to health safety standards (masks, soap, water hand washing, sanitizer physical distance, thermal gun measuring fever, etc.)
Similarly, vehicles will not be allowed to operate until further notice, alternative teaching and learning measures will be implemented by agreement between the school and the parents, administrative work including enrollment will be done from June 15 to 21, the door-to-door program will be conducted during the enrollment week from June 22 to June 29.
After that, it is mentioned in the letter that regular reading will be started and as soon as any awkward situation is seen, the Educational Administration Division will be informed and instructed to do so. There are about 200 private and institutional schools in Birgunj Metropolitan City.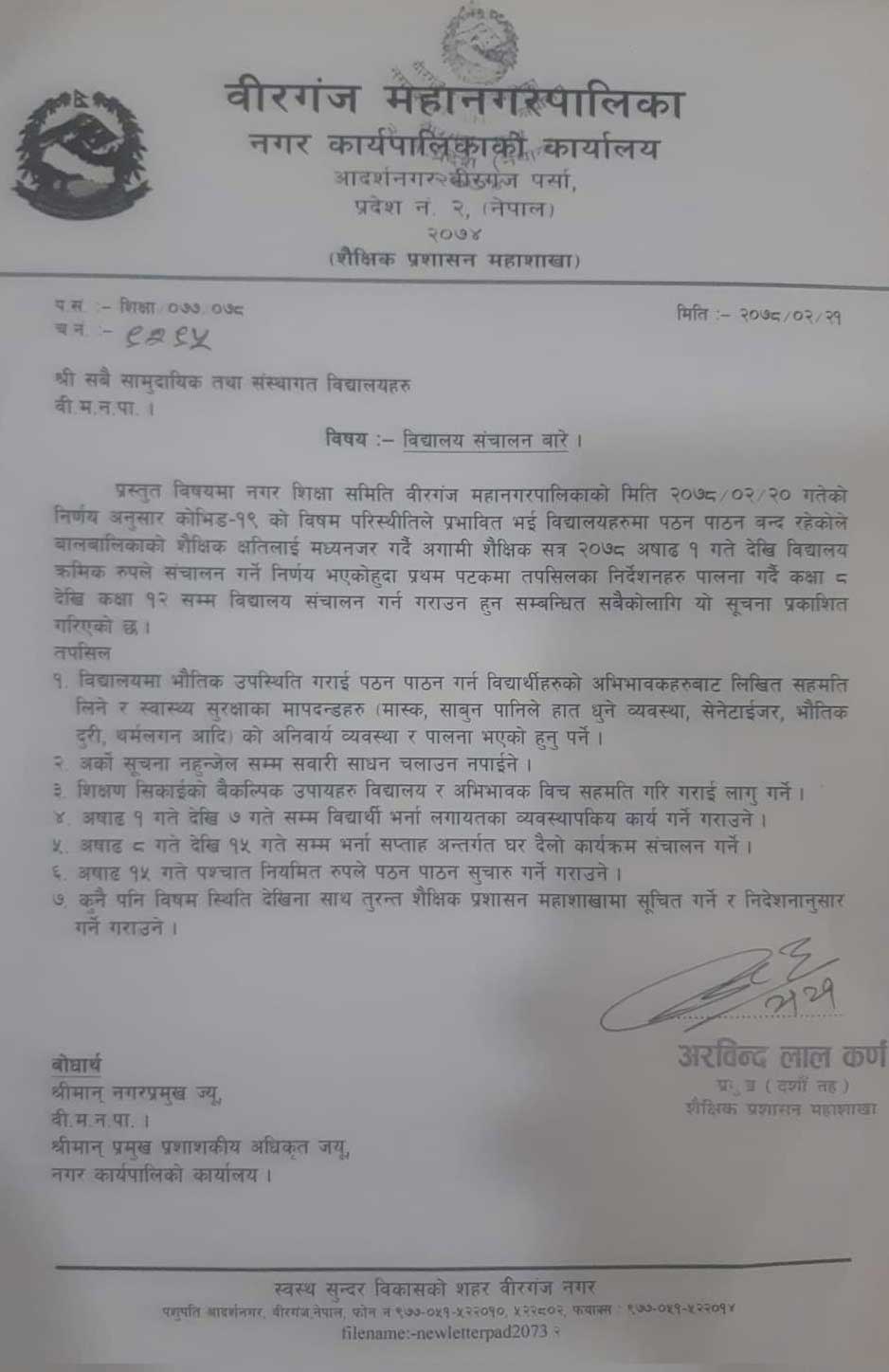 Parsa
Madhesh Pradesh