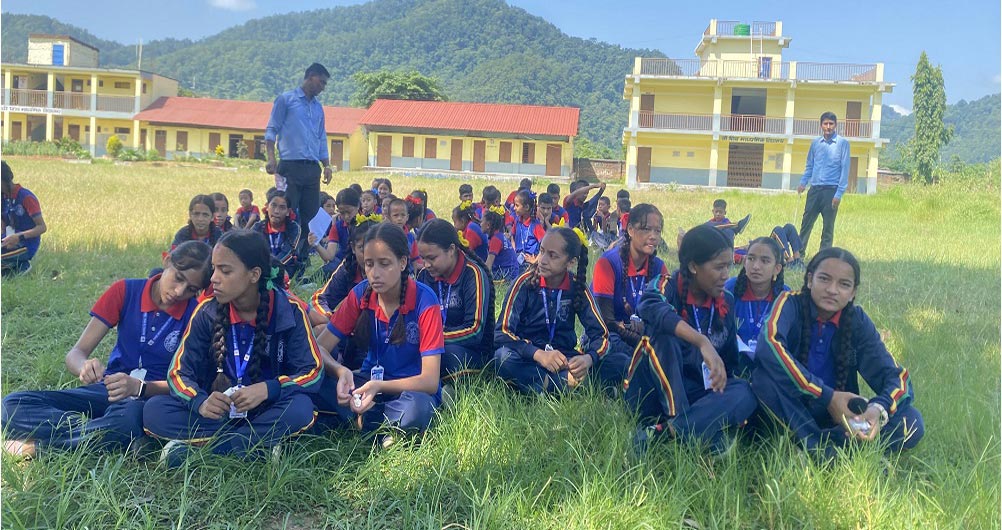 The "Book Free Day Friday" Initiative at Shiva Secondary School, Tanahun Aims to Equip Students with Real-Life Skills
Tanahun, 30 September 2023 - Shiva Secondary School in Vyas Municipality-10, Tanahun, has ushered in a novel initiative by introducing 'Book Free Day Friday'. With this program, students will no longer carry books on Fridays. Instead, they will engage in skill-learning activities, replacing conventional classroom studies.
A Shift Towards Experiential Learning
The 'Book Free Day Friday' was officially inaugurated in a grand ceremony held on 29 September 2023 Friday by the School Management Committee Chairman, Bikas Rijal. Speaking at the event, President Rijal articulated the core objective of this initiative. He stated:
The program intends to offer practical, life-useful education via extracurricular activities.
The aim is to instill beneficial life skills among students, teachers, and parents.
Fridays will be dedicated to teaching, elucidating, and engaging in these life skills.
"Teaching Practical Life Skills"
President Rijal emphasized the school's commitment, saying, "We are focused on teaching students the essentials for daily living." Further shedding light on the school's decision, Principal Chandramani Koirala shared that the idea stemmed from a school management committee meeting held the previous Thursday. He expressed optimism that the 'Book Free Day' would play a pivotal role in preserving and transferring vital skills to the students.
Unified Support for the Program
Highlighting the consensus behind the initiative, Principal Koirala mentioned that the school management committee, the teachers' parents' association, and students have shown unanimous agreement. "This program will enable us to pass on local skills to our students," he remarked.
Diverse Activities for Holistic Growth
The school ensures that students can indulge in a variety of activities aligning with their personal interests. From singing and dancing to participating in sports, the array of options promises an all-rounded development. On the inaugural 'Book Free Day', the school also took a socially responsible step. Teacher Vinod Paudel shared that they enlightened parents about dengue prevention, highlighting the significance of eradicating mosquito breeding grounds near their homes.
School News
Tanahun