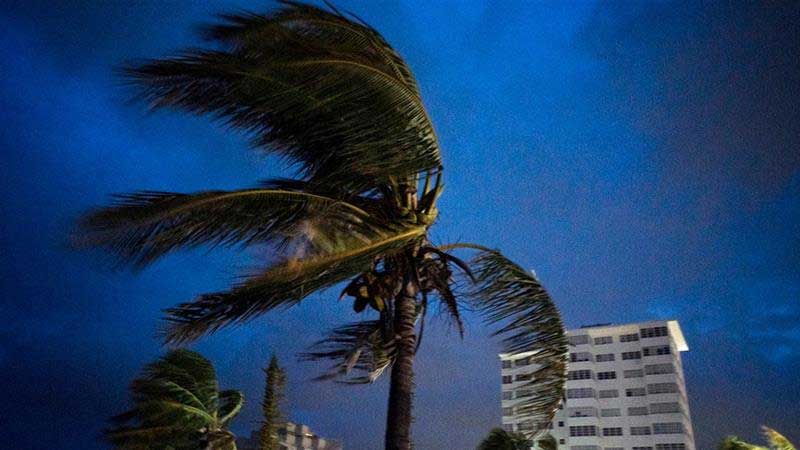 PORTSCENT LUCY - Five people have been killed due to a storm called Dorian that hit the Bahamas island in the United States at the center. Due to the sea breeze and heavy rains, the life of the Bahamas has been disturbed.
Bahamas Prime Minister Hubert Minnis on Monday termed the storm "a tragedy of history" for the people of the Bahamas. Thousands of people rescued from the island have arrived in the US East Coast.
At a press conference held in the Bahamas, Prime Minister Minnis said that Royal Bahamas police have recovered five bodies from Abaco. Meteorologists put Dorian Storm in the fifth category (Category Five) on Sunday. According to the National Hurricane Center (NHC), the tornado will reach the third level by Tuesday.
According to US broadcasters, the storm could also damage the Bahamas on Tuesday. "There's water everywhere," Kendra Williams, a woman from Grand Bahama, told AFP. We are sitting on the roof of the house. Who can rescue us? Please do not cooperate. Me, my six grandchildren, and my son are all on the roof. '
The impact of the Dorian storm is also visible in Florida in the United States. Heavy rain and intense wind are projected here. According to the Miami-based NHC, tornadoes are also likely on Tuesday.
More than 9,500 people have taken refuge in 121 temporary camps in Florida. Stephanie Pasicz, 30, who arrived at the camp with her two children and her mother, said: 'I came here yesterday. We have arrived here because of an emergency declaration. '
'My father is in the care of a cat at home, but we run away. He never leaves home. He does not like to stay in the camp, "Pasicas said.
According to the Meteorological Department, the storm will affect the US eastern coastal states, including Florida and Georgia and South Carolina. Temporary camps have been arranged for people in the storm-affected areas of these states. It is estimated that about one million people will be affected by the storm.
North Carolina and the state of Virginia have also declared an emergency.