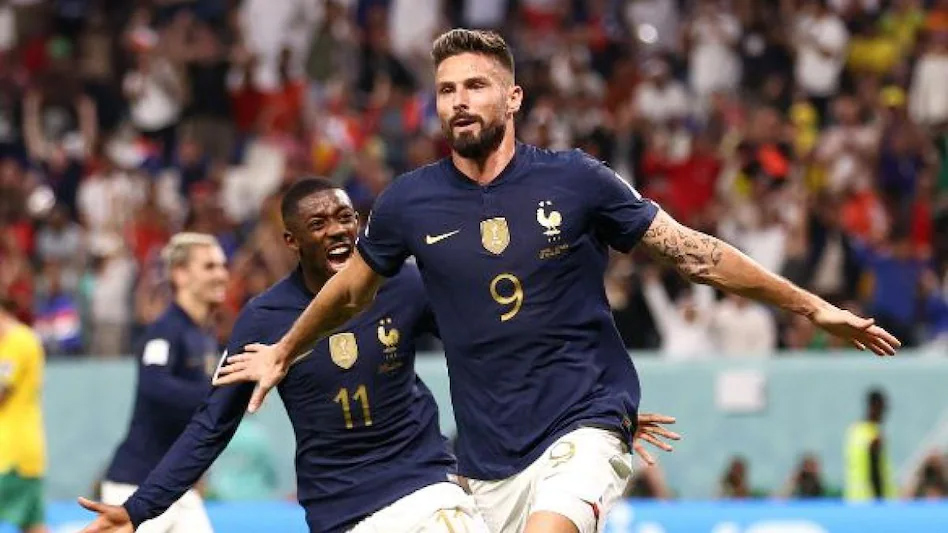 France 4-1 Australia - FIFA World Cup 2022: France has made a great start to its campaign in the FIFA World Cup 2022. The 2018 champion team France defeated Australia 4-1 in the Group-D match played at Al Janab Stadium late on Tuesday (November 22). The hero of the French team's victory was veteran striker Olivier Girod, who scored a total of two goals in the match.
Australia had a great start in the match and scored a goal in the ninth minute of the game itself. Craig Goodwin scored this goal for the Kangaroo team on a beautiful cross by Matthew Leckie. Tragedy struck for France three minutes later when left-back Lucas Hernandez had an accident and was carried off the pitch on a stretcher. France finally managed to score in the 27th minute.
Defending champions France have a strong front line despite the absence of injured Karim Benzema but they will need to overcome midfield weaknesses in their FIFA World Cup Group D match against Australia here on Tuesday.
Most teams will include Kylian Mbappe, Antoine Griezmann or Olivier Giroud in their front line, then if all three are part of any team, then it is icing on the cake. Together, these three have scored 119 international goals for France, while their pace, experience and skill are unmatched. The French midfield, however, is not that strong and could be a problem for the team against Australia.
World Cup 2022
Football
Sports