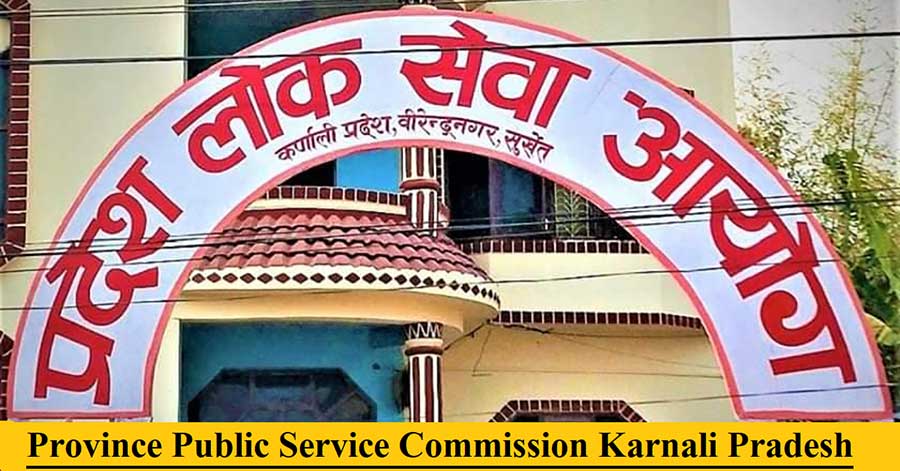 Karnali Province Public Service Commission (Karnali Pradesh Lok Sewa Aayog) Surkhet has conducted the examination of the commission for the first time after the implementation of the federal structure in the country. The commission on Saturday conducted the examination for the post of open and inclusive assistant level fifth level women development inspector under various services.
According to the advertisement of 515-516 / 78/079 for the post of Women Development Inspector (Mahila Bikas Nirikshak) opened by the Commission formed as per Section 3 of the Provincial Public Service Commission Act, 2075 BS, eight employees were demanded in the open and nine in the women's side. According to the advertisement, 2,197 candidates appeared in the examination conducted on Saturday, said Bhupendra Thapa, secretary of the commission.
"The examination has been conducted in a dignified environment," he said. Of them, 11 central chairpersons, 87 assistant center chairpersons, and 119 inspectors have been mobilized, he said.
Commission Chairman Ram Prasad Upadhyaya said that the opportunity to conduct the examination for the first time in the history of federalism has made the commission family proud. He said that the examination conducted by the Provincial Public Service Commission under his own government had made the candidates feel federalism. Examiner Shiva Shahi informed that he was very happy to participate in the examination of Women Development Inspector conducted by the Commission.
Surkhet