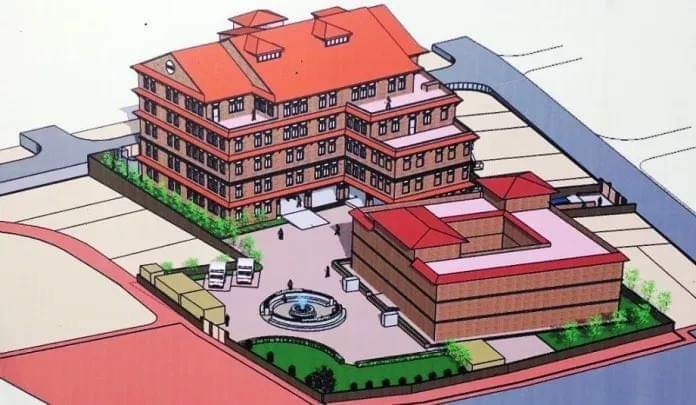 The Khwopa Hospital at Chyamasingh in Bhaktapur, which is run by the Bhaktapur Municipality, has received permission to operate as a 100-bed hospital.
According to the Bhaktapur Municipality, the state health directorate has given permission to operate a 100-bed hospital for one year with a probationary period of six months. Similarly, the Chief of Bhaktapur Municipality Sunil Prajapati said that Khwopa Hospital with a capacity of 100 beds will be operational and the services and facilities of the hospital will be upgraded and nursing education will be conducted.
Earlier, nursing education had been offered since 2060 BS. The municipality has stated that this class will start from the current academic session.
The hospital, which is currently serving about 700 patients daily, is expected to accommodate more patients after getting permission to build a capacity of 100 beds. The hospital, which started with 15 beds, now has 25 beds.
Earlier, a public hearing was held on the preliminary environmental test of Khwopa Hospital on Baishakh 8.