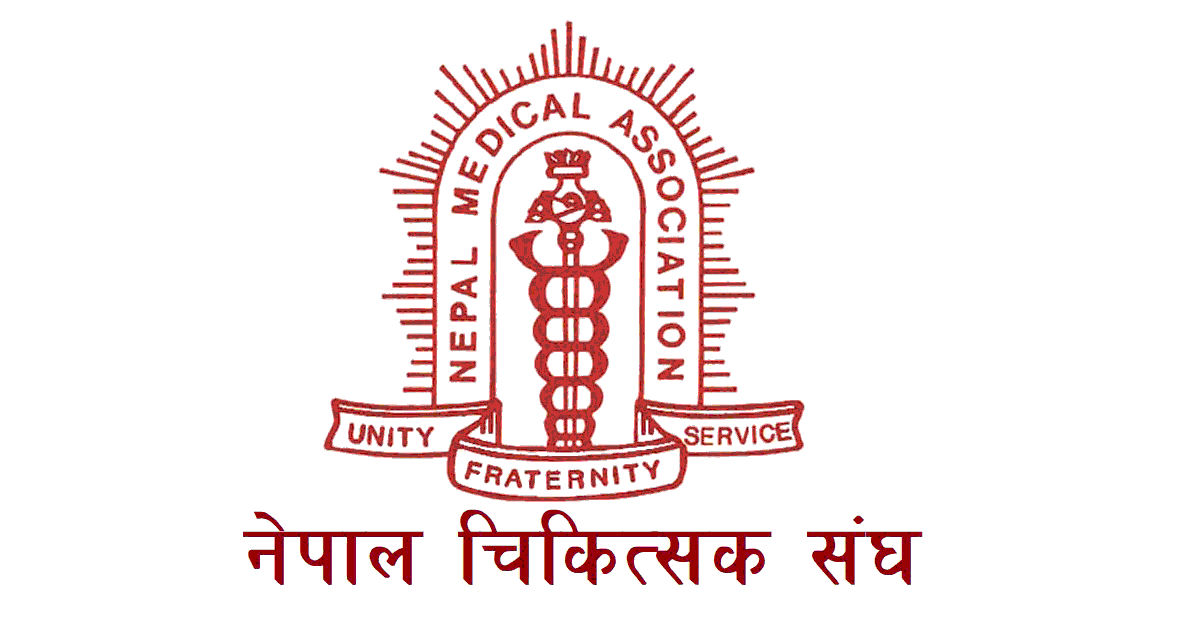 Nepal Medical Association Invites Application for Rupa Chikitsak Sewa Award 2079: Rupa Chikitsak Sewa Award 2079 has been established at the central office of the Nepal Medical Association in order to give honor and encouragement to the best doctors in high appreciation for the incomparable contribution made by dedicated doctors to the society in Nepal.
On the auspicious occasion of Nepalese Doctor's Day on March 4, 2023, doctors selected through scientific method will be awarded Rs. 1 lakh cash along with a certificate will be awarded. Through this notice, interested Nepali doctors are earnestly requested to apply to the office of this association with the necessary documents before the 15th of December 2022.
For detailed information and application, the form placed on the website of the Central Office of Nepal Medical Association should be downloaded and filled, and submitted to the Central Office of the Association along with the necessary documents.
Nepal Physicians Association
Central Office, Kathmandu.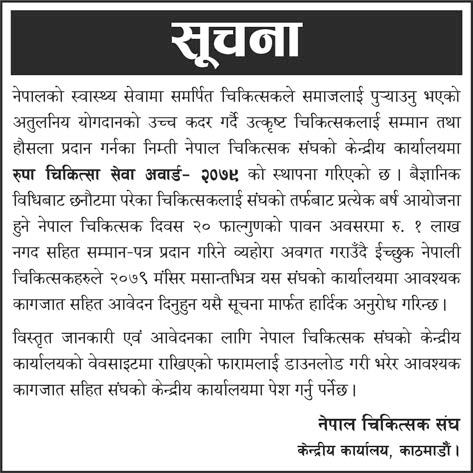 Notice