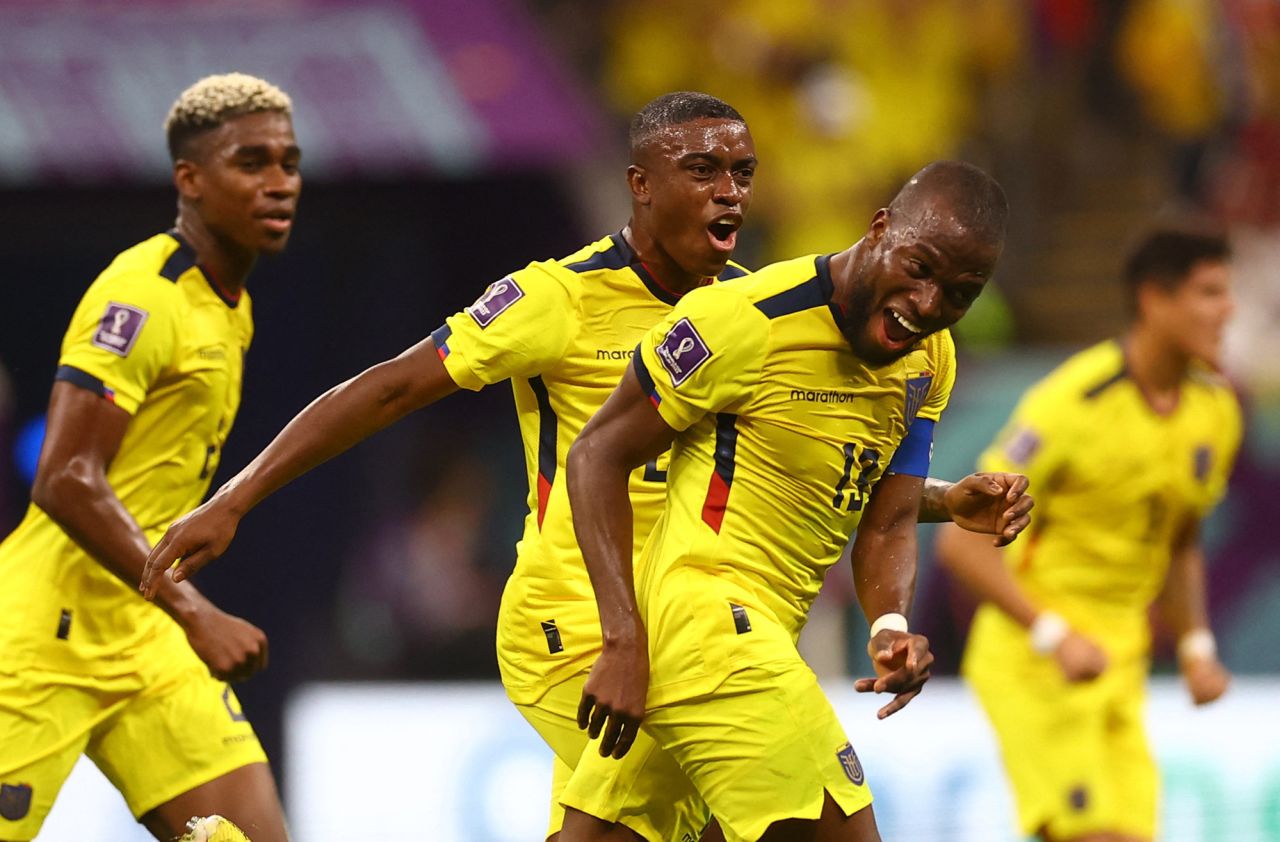 Ecuador has made a good start in FIFA World Cup football. Ecuador beat host Qatar 2-0 in the opening match at Al Bayt Stadium in Qatar on Sunday night.
Captain Inner Valencia scored both goals in Ecuador's victory. Ecuador scored two goals in the first half. Valencia opened the scoring with a penalty in the 16th minute.
After Qatar goalkeeper Saad Alsib tackled Valencia inside the box, Ecuador had a penalty opportunity. Earlier, in the third minute of the game, Valencia's head goal was not recognized by the referee with the help of a video assistant referee (VAR).
In the 31st minute, Valencia doubled the lead. Valencia doubled the team's lead by scoring a pass from Angelo Preciado. Qatar missed a good chance to score in the injury time of the first half.
Almoez Ali's header hit the post. In the second half, Ecuador won as there were no goals from either team. Qatar's dream of winning the opening game at home could not be realized.
Qatar has also become the first country to lose in the opening match of the World Cup. The first defeat has also made it difficult for Qatar to reach the group stage.
Group 'A' has Qatar, Ecuador, Senegal, and the Netherlands. Qatar will now play the second match against Senegal on November 25. Ecuador will face the Netherlands on November 25.
For the first time in the history of the World Cup, a host team has lost in the opening match. Now Qatar will be eyeing upsets against Netherlands and Senegal in the next two matches. They would not like to be knocked out in the first round of the World Cup like South Africa. In 2010, South Africa was the only host country in World Cup history that did not progress beyond the group stage of the World Cup.
World Cup 2022
Sports