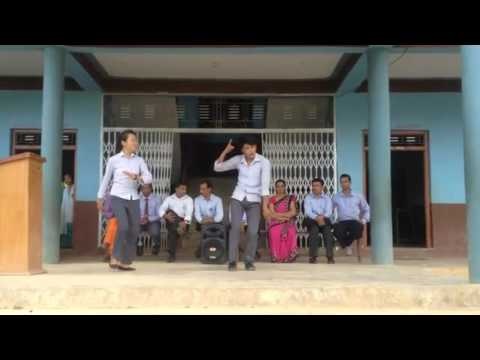 Ramtulasi Model Secondary School: Revolutionizing Education in Rural Palpa District
Ramtulasi Model Secondary School, Palpa has emerged as a beacon of hope for parents of poor families in rural areas who are skeptical about sending their children to public schools. With its innovative teaching methods, the school has dispelled doubts about the quality of education offered in village public schools.
A School that Blends Modernity with Tradition
Ramtulasi Model Secondary School, located in Rampur Municipality, Palpa district, is known for its unique teaching methods. The school provides education with adequate technology, while also preserving the customs and way of life of the community. The school's headmaster, Balkrishna Lamsal, believes that students should learn knowledge and skills while playing with modern technology and traditions.
Inculcating Culture and Festivals in Learning
To inform students about the festivals and culture of the community, the school conducts festival programs on various occasions like Krishna Janmashtami, Dashain Tihar, and Phagupurnima. The concept of Monteshwari education has been introduced to provide quality education within the rural areas.
A Well-rounded Approach to Education
The school has a well-rounded approach to education, with graded classes for pre-primary A, English medium B, and Nepali medium C. Additionally, the school plans to introduce music, culture, and sports teacher management classes, guest rooms, and a hostel that can accommodate at least 50 people in the upcoming academic session.
Positive Impact on Students
Ramtulasi Model Secondary School has brought about a significant change in the attitudes of parents and students towards education. Parents who were previously skeptical about teaching their children in institutional schools are now sending them to Ramtulasi. Students are now excited to come to school, as the educational environment is changing for the better.
With eight Monteshwori-trained teachers, modern technology, and adequate playgrounds, Ramtulasi Model Secondary School is setting an example for other rural schools to follow. The school's unique teaching methods, coupled with its emphasis on tradition and culture, have made it a model school in Palpa district.
Palpa