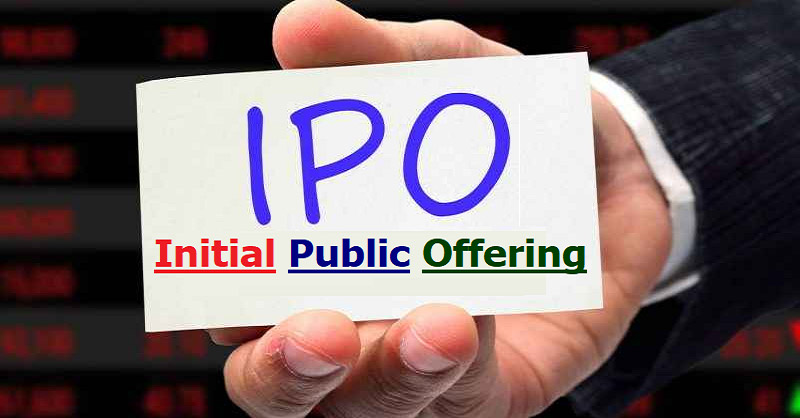 Super Madi Hydropower Limited has issued an initial public offering (IPO) to local residents affected by the project. The company has informed that they will be able to apply from 6th December 2022 Tuesday to 20th December 2022 (2079 Mangsir 20 to Poush 5).
The issued capital of the company is 2 billion 10 million rupees. 15 percent of it i.e. 315 million rupees has been earmarked for the project affected. Residents of different rural villages and towns of Kaski will get shares. In addition, the company will issue 2.1 million shares to the general public. 10 percent of it i.e. 200,000 shares have been allocated to those who have gone abroad for employment.
You can apply for a minimum of 10 and a maximum of 50,000 units of shares in the company. The company is developing the project at an estimated cost of 8.35 billion. Its cost per megawatt is 189.7 million rupees.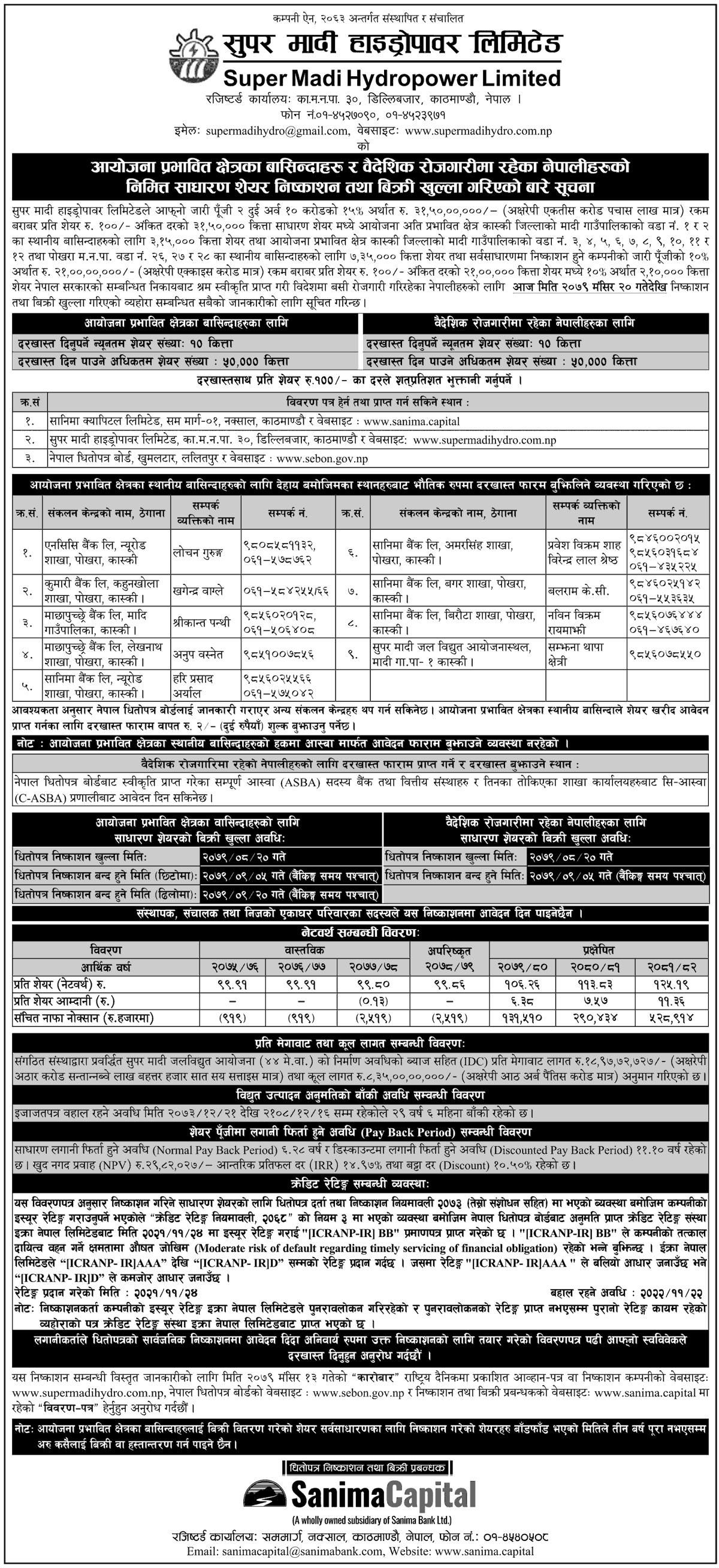 IPO Date
IPO