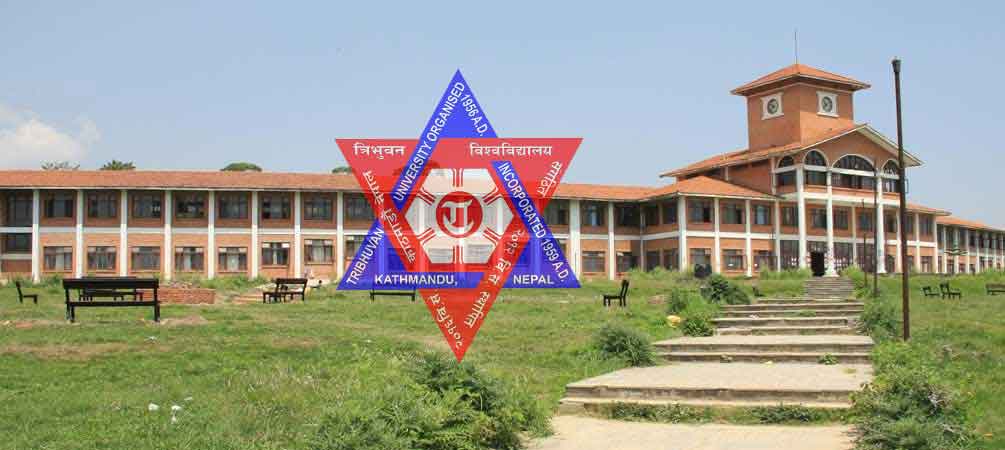 Tribhuvan University, Institute of Science and Technology (TUIoST), Dean Office, Kirtipur, Kathmandu Published notice regarding conduct online classes.
According to the information published on Magh 9, 2078 (23rd January 2022) from the Information and Public Relations Division of the Office of the Registrar of Tribhuvan University; With the new variant of Covid 19 currently spreading like a global epidemic, including the infection of Omicron, increasing in Nepal.
Considering the inability of the campus/school department classes to operate physically in uncomfortable situations; Due to the decision of the Executive Council of Tribhuvan University to conduct all theoretical classes online from 11 Magh 2078 (25th January 2022); Please do the same and send the routine of the online class to this office email [email protected] and [email protected]
In addition, the online class monitoring committee formed under the coordination of Assistant Dean Dr. Surendra Kumar Gautamju in the office of TUIOST Dean has been requested to provide the necessary details and link of the online class at [email protected] and [email protected].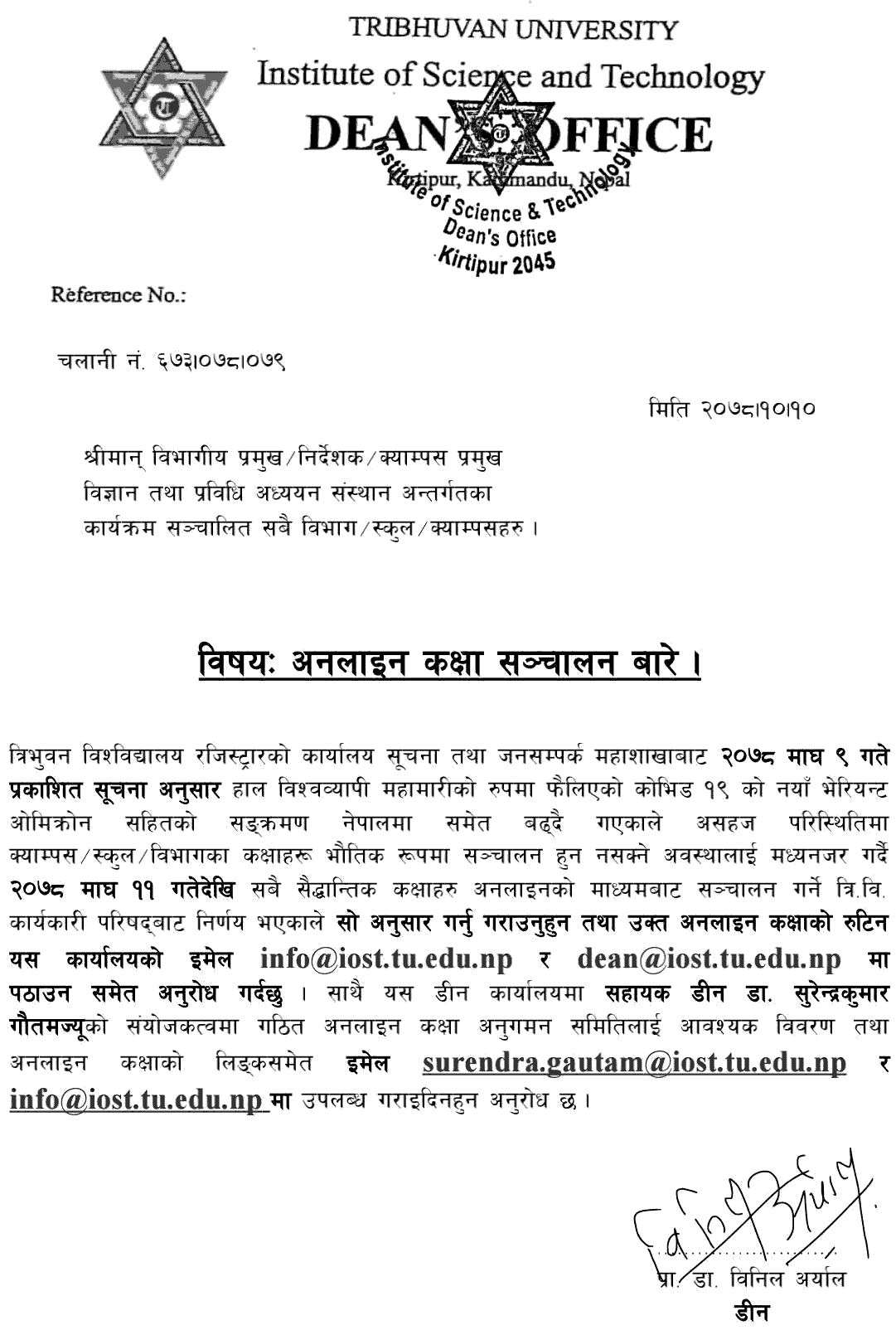 Notice
Tribhuvan University