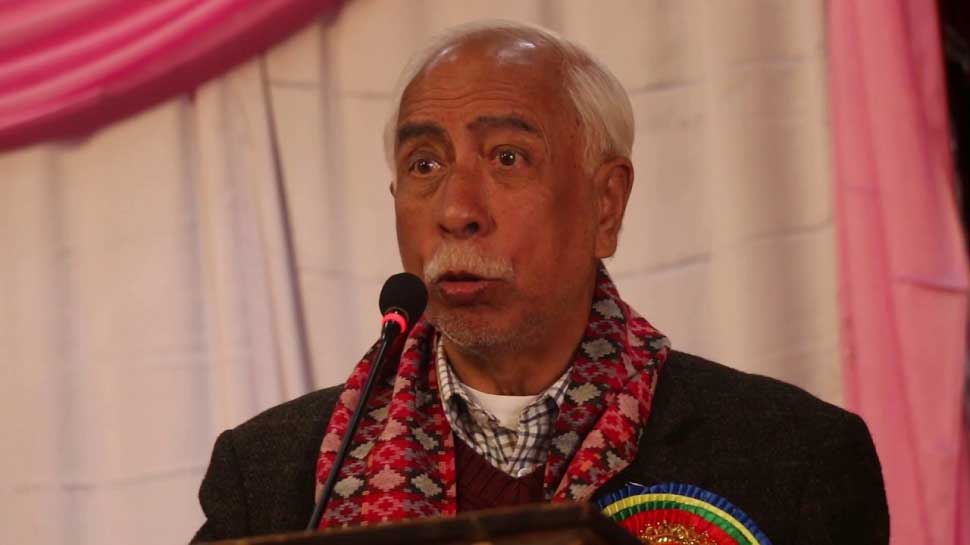 Former Vice-Chancellor of Tribhuvan University, Kedar bhakta Mathema, remarked that the universities would be like Grave (Masanghat). On the occasion of Transparency International Nepal's 24th Foundation Day in Kathmandu, Mathema said that when he reached Kirtipur, he feel to reached like as Grave. He argued that because of the weakening of all institutions, the main factor was the political parties that used to power.
He said that the leader of the party was a doctor who did not prescribe a prescription. Suggesting that every university and college should be kept trusting if there is no discrimination among those running the institution, Mathema said that the government has an opportunity to make history. Mathema told that every foreigner is now harassed because of the policymakers' worthlessness.
Stating that corruption will occur in a society where traditional practices are true, he said that familyism, protectionism, contracting / brokerage, and even factionalism are directly linked to corruption. "If the history of the country is being misused in a similar way by misusing power, then political parties will not be well appreciated," Mathema said.
Stating that the party administration was disrupted by the party, he demanded that the system be governed in a neutral manner. Saying that extreme frustration has increased among the citizens, Mathema stressed the need for constant caution by the citizens and the media sector to keep the country awake.