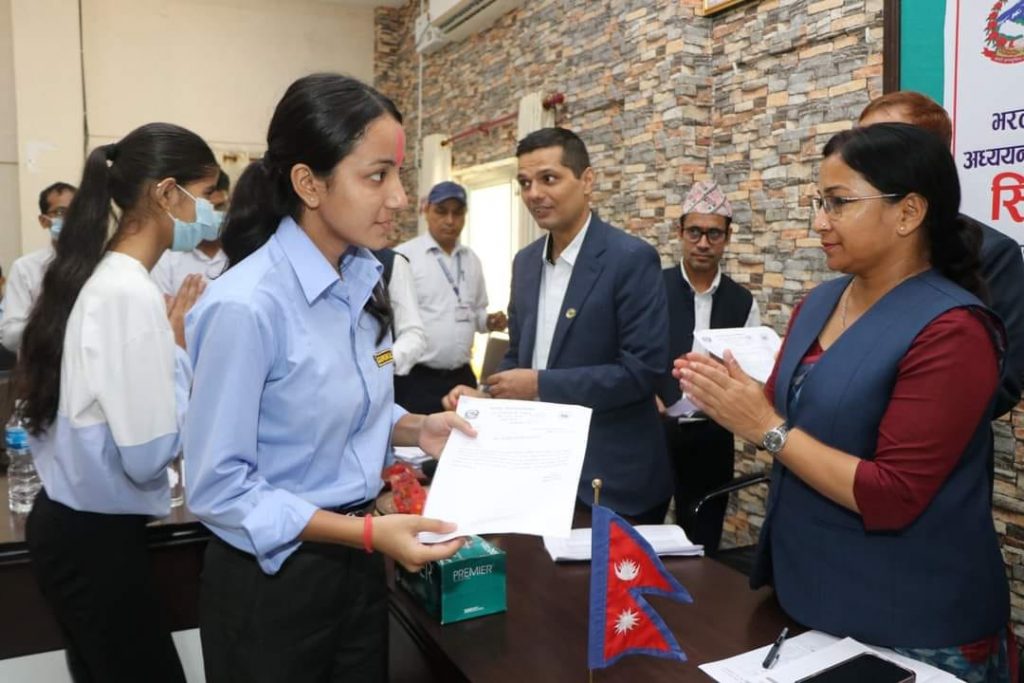 Bharatpur Metropolitan City has distributed scholarships to students studying in class 11 of institutional schools. Two hundred and seventy-four students have received full scholarships.
Bharatpur Metropolitan City has selected students studying in class 11 for the scholarship by asking for online applications. Head of Bharatpur Metropolitan City, Renu Dahal, said that scholarships are distributed to students to study up to class 12 based on their abilities and qualifications.
Recommendation letters have been distributed to the students selected for the scholarship. Scholarships have also been distributed to students from minority and marginalized communities. "We have adopted a policy to encourage Jahendar students to study", said Mahendra Prasad Paudyal, Head of the Educational Administration Division. Scholarships have been awarded from thirty-one institutional schools.
There are 163 science and 111 others among those who have received scholarships. Students have been selected according to the scholarship distribution procedures made by the metropolis. There are 115 scholarship recipients for Jehendar, 99 for the poor and disadvantaged, 27 for tribal tribes, 17 for Dalits, seven for disabled people, five for the children of people injured in the mass movement, and three for the children of martyrs.
Scholarship in Nepal
Chitwan
Bagmati Pradesh