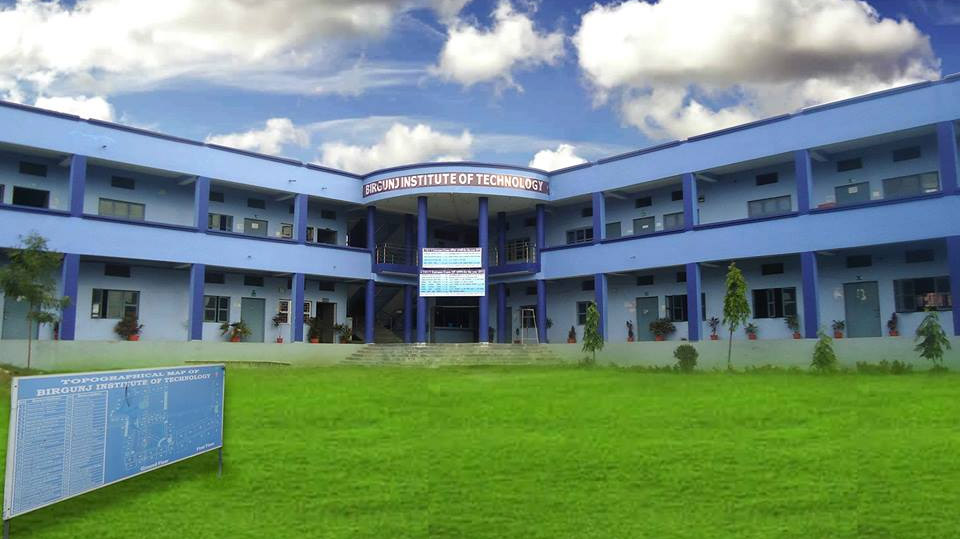 Birgunj Institute of Technology is a leading and reputed engineering college in Birgunj. The college is established in 2000 AD and is affiliated to CTEVT. Currently, the college is offering 3 years diploma in engineering programs in 5 faculties: Civil, Electrical, Mechanical, Electrical, and Electrical and Electronics engineering.
The college is looking for a suitable candidate for the post of Principal" to manage day-to-day activities (academic, managerial, and promotional) of the college. The potential candidate should be highly experienced, and motivated, and must be an expert in managing engineering college. He/she should have an excellent background in academic leadership and teaching and should have demonstrated skills in managing people of different skills, ages, and backgrounds.
| | |
| --- | --- |
| Position | Principal |
| Reports to | Chairman of the Board |
| Direct Report | Nand Kishor Prasad Shrivastav |
| Division | Diploma |
| Job Type | Senior Management |
Interested candidates should submit their application no later than 15th October 2022 via email at [email protected]
KEY ACCOUNTABILITIES & ACTIVITIES:
- Planning and Strategy
Lead academic, financial, and promotional activities, including planning and implementation of the programs
Plan, formulate and lead implementation of "academic excellence program" to improve academic performance of the college
Promote the college to its stakeholders including forging partnerships with external individuals, organizations, NGOs, and INGOs to attract scholarships for students
Develop partnerships with industries to provide training opportunities for students
- Academic Leadership and people management:
Provide leadership to a team of more than 50 full and part-time members of staff
Provide leadership for day-to-day academic and non-academic activities
Provide leadership in solving day-to-day problems of BIT students and staff
BACKGROUND, SKILLS & QUALIFICATIONS:
- Knowledge, Skills, and Experience:
A proven track record of dynamic and successful leadership in academia preferably in engineering colleges affiliated with CTEVT
Evidence of forging partnerships with external organizations
Comprehensive knowledge of CTEVT-related processes and procedures
Demonstrated knowledge of organizing academic activities
A visionary mindset, ready to challenge and advance the college activities
- Qualifications:
Minimum bachelor's degree in the engineering field
Master in Engineering will be a plus, however not a necessary criteria
Minimum 10 years of relevant working experience in academia
Remuneration: As per the college norms and is negotiable for the deserving candidate.
Communication - Main Stakeholders:
| | |
| --- | --- |
| Internal | External |
| Chairman and Board members | External partners, potential students and their guardians, school teachers, and Principals |
| Own team and other teams across BIT | CTEVT |
BIRGUNJ INSTITUTE OF TECHNOLOGY
BIRGUNJ, PARSA,
Telephone: No. 051-528020, 9855020047
Birgunj
Job Vacancy
School Job