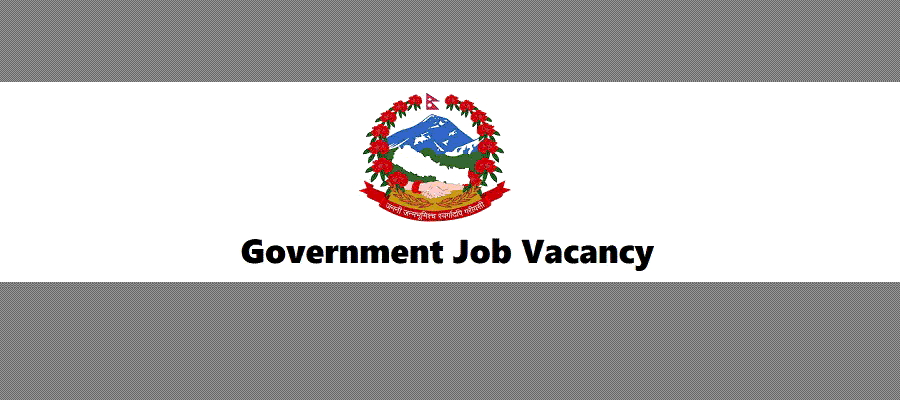 Budhanilkantha Municipality Vacancy for ANM, Technical Assistant, Agriculture Graduate
Budhanilkanth Municipality is opening its doors to highly qualified and dedicated Nepali citizens for various technical positions on a contractual basis. If you are an aspiring candidate meeting the qualification criteria, you're invited to submit your application within the stipulated time frame. Here's everything you need to know about this golden opportunity!
Job Details
Available Positions
Agriculture Graduate Technician

Service Level: 6th Level Officer
Exam Fees: Rs. 1000
Number of Vacancies: 1
Educational Requirements: Bachelor's degree or equivalent in agriculture from a recognized institution

Civil Lab Technician

Service Level: 5th Level Assistant
Exam Fees: Rs. 500
Number of Vacancies: 1
Educational Requirements: Proficiency Certificate in Civil Engineering and a minimum of 3 months work experience or training related to Civil Lab Technician

ANM (Auxiliary Nurse Midwife)

Service Level: 4th Level Assistant
Exam Fees: Rs. 500
Number of Vacancies: 1
Educational Requirements: ANM course or similar from a recognized institution and registered with the Nepal Nursing Council, along with SBA training
Eligibility Criteria
Age Limit:

Officer Level: 21 to 35 years
Assistant Level: 18 to 35 years
Women and persons with disabilities: up to 40 years
How to Apply
Application Deadline: 2080/05/25 to 2080/06/08
Application Place: Budhanilkanth Municipality, City Executive Office, Hattigaunda, Kathmandu
Documents Required:

Certified copies of Citizenship
Minimum Qualifying Marks Certificate
Character Certificate
Experience Document
3 Passport Size Photographs
Selection Process
Shortlisting and Interview
The dates for these will be announced later.
Additional Benefits
In line with existing laws, additional preferences will be given to candidates with relevant work experience.
Special skill sets like MA, Implant, IUCD, VIA for ANM positions will be considered in the evaluation.
For More Information
For any further queries, please contact the office at 01-4372764.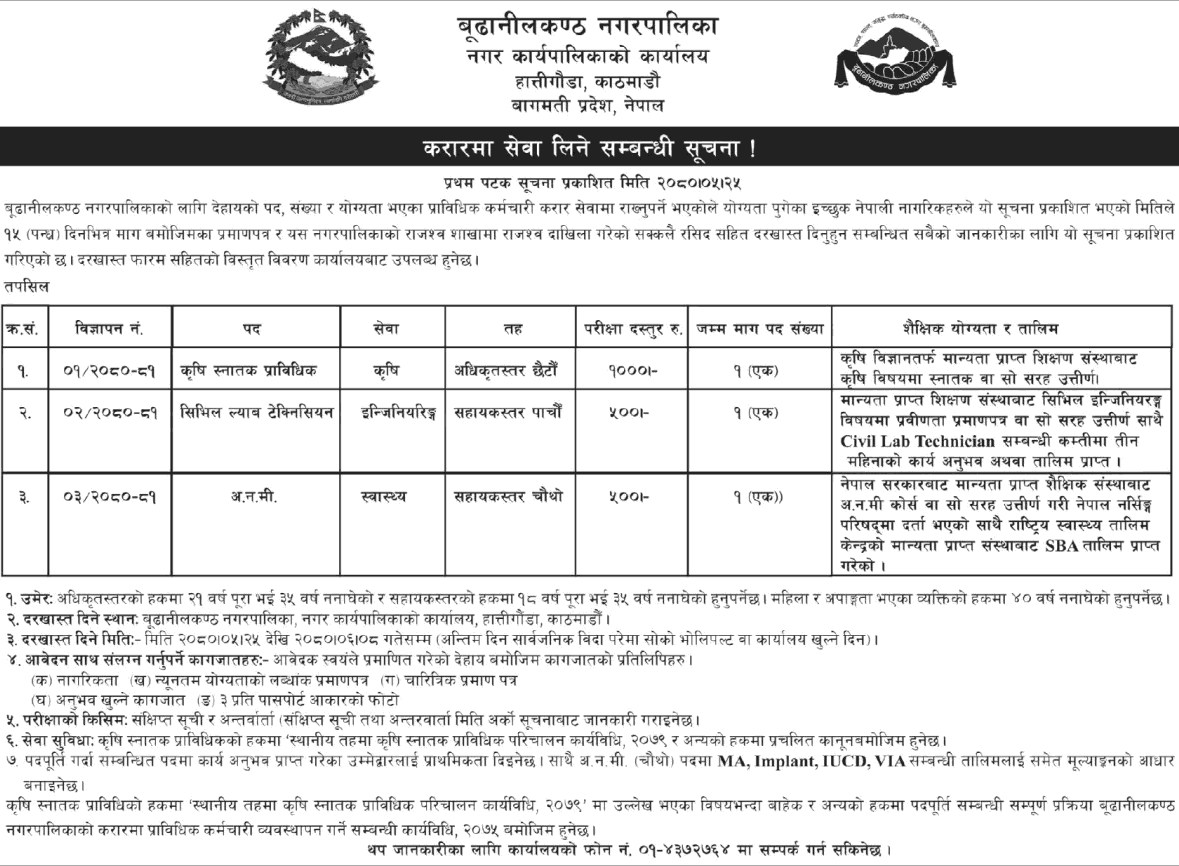 Hospital Job Vacancy
Agriculture Job
Job Vacancy
Kathmandu
Health Job
Engineering Job