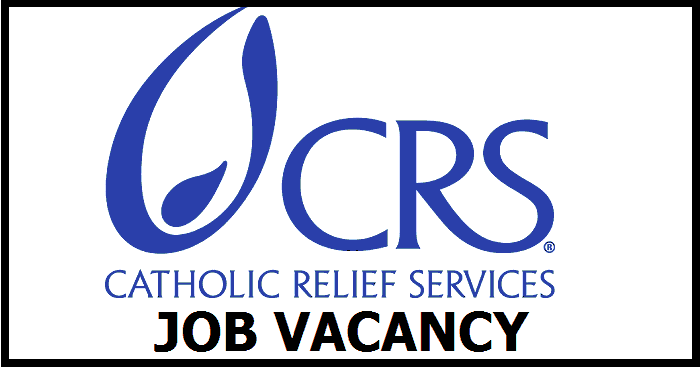 CRS International Nepal Job Vacancy for various Positions:
CRS is an international NGO based in the United States that works in over 100 countries to promote human development by responding to major emergencies, fighting diseases, poverty, and nurturing peaceful and just societies. CRS Nepal has been implementing an emergency response and recovery (Including COVID-19) program in Nepal, and further plans to extend sustainable livelihood development program in various districts of Nepal. Additionally, CRS is implementing the USAID-supported livelihood technical assistance program Farmer to Farmer (F2F) in Bagmati Province, Province 5, Karnali Province and Sudurpaschim Province.
The Housing Recovery and Reconstruction Platform (HRRP) led by CRS Nepal since March 2017 has been providing coordination support services across 32 earthquake-affected districts. CRS Nepal is currently expanding its support to address the Covid-19 economic recovery needs for the vulnerable households in Palpa and Gorkha districts.
Further, CRS Nepal plans to expand community resilient program through the implementation of Shelter, WASH, and Sustainable Agriculture Livelihoods in the western earthquake-affected districts of Nepal.
CRS Nepal invites applications from eligible and interested candidates for the following positions for various projects/platforms:
A. ReCoVER Project: Female Only
Administrative and Finance Coordinator-1 Position (Initially based in Tanahun subject to confirmed based NRA final approval of the project locations)
B. COVID Emergency Response and Recovery (CERRP): Female Only
Admin and Finance Officer-1 Position (Based in Palpa)
C. Housing Recovery and Reconstruction Platform (HRRP):
Driver-2 Positions (Based in Lalitpur)
To apply, please follow this application link http://bitly/crsnepal-jobs. The Application deadline is 15 April 2021 date. This vacancy is also published on www.jobsnepal.com, where you can find more detail about the above positions.
By applying to this job, you as the candidate, understand and acknowledge that CRS requires its staff to treat all people with dignity and respect and to actively prevent harassment, abuse, exploitation, and human trafficking. Further, you understand that if you are a successful candidate, you will be subject to a comprehensive background check, and your personal/professional references will be asked to evaluate your behaviors related to the above safeguarding-related topics.
CRS is an equal opportunity employer committed to a staff composition that reflects the social and ethnic diversity of Nepali Society. It encourages applicants from marginalized communities and geographically remote areas, persons with disabilities, women, and other genders are encouraged to apply. CRS Nepal provides many benefits for its staff members including staff development opportunities, paid maternity and paternity leave, nursing hours for nursing mothers, per diems for the child of the staff when staff travel out of the station on official business, etc.
Only short-listed applicants will be contacted. Reimbursement for lodging and transportation will be provided for the shortlisted candidates who travel from outside of Kathmandu Valley for written tests and interviews. Until further notice, CRS will be following COVID-19 prevention protocols outlined in CRS global guidance, including limiting travel to mission-critical movement only, and using all WHO and Gov't of Nepal- suggested prevention measures for travel and in-person meetings.
Palpa
Tanahun
Job Vacancy
Lalitpur
INGO Jobs