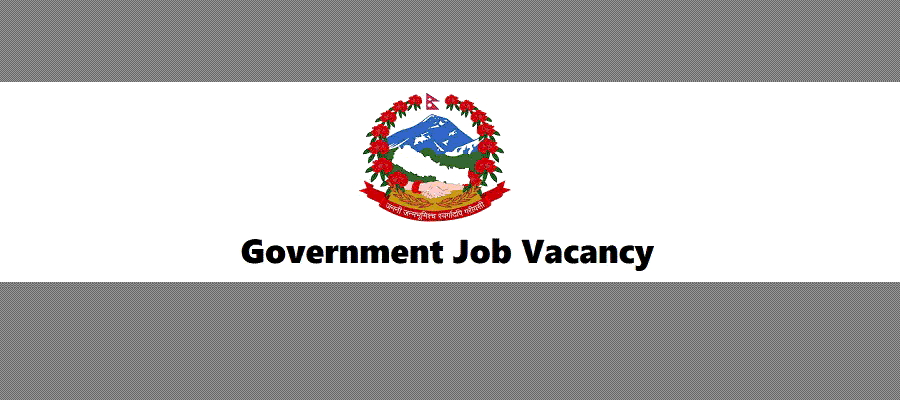 Provincial Government, Sudurpashchim Province, Ministry of Social Development, Directorate of Health, District Hospital Bajhang Notice regarding contract staff requirement.
Since the following employees have to be appointed under the hospital development committee to perform the work specified under the specialist doctor contract service program in District Hospital Bajhang; This notification has been published for the interested Nepali citizens who have reached the specified qualifications to submit the application form to the hospital within 7 days from the date of publication of this notification.
1. Orthopedic Surgeon (9th Level) - 1 (One)
Post Graduate (MS) in orthopedics from a recognized educational institution and registered as a specialist in Nepal Medical Council.
2. Anesthesiologist (9th Level)- 1 (One)
Post Graduate (MS) in Anesthesia from a recognized educational institution and registered as a specialist in Nepal Medical Council.
Application Fee: Rs. 1000
Where to submit the application: District Hospital Bajhang office or can be sent online to hospital email: [email protected]
The last date to submit the application is within office hours till 2079-04-20-2079-04-27.
Candidate Age Limit: 25 years and not exceeding 45 years.
Exam venue and exam date: will be published on the next day after the last date of application.
Mode of Selection: Interview (Completed educational certificate must be brought at the time of interview)
Application Fee: The application fee is non-refundable and in the name of District Hospital Bajhang Development Committee in Rastriya Banijya Bank Bajhang account no. 4110100202060000 in Rs.1000 must be deposited and the voucher submitted along with the application.
Documents to be attached with the application: Candidate's citizenship, academic qualification and character certificate (from SLC/SEE to the prescribed minimum educational qualification), equivalency/affiliation determination letter, medical council registration certificate.
Service facility: It will be determined by mutual agreement according to the decision of the hospital management committee.
Service Period: For 6 months. If the performance is satisfactory, the service contract can be extended by 6-6 months.
No action will be taken against the applications that are not received properly and after the deadline.
The matters mentioned in this notice shall be in accordance with the same and in the case of matters exempted in other notices shall be in accordance with the prevailing laws and regulations.
For more information contact: 9858422208.
Date of First Publication of Information: 2079-04-20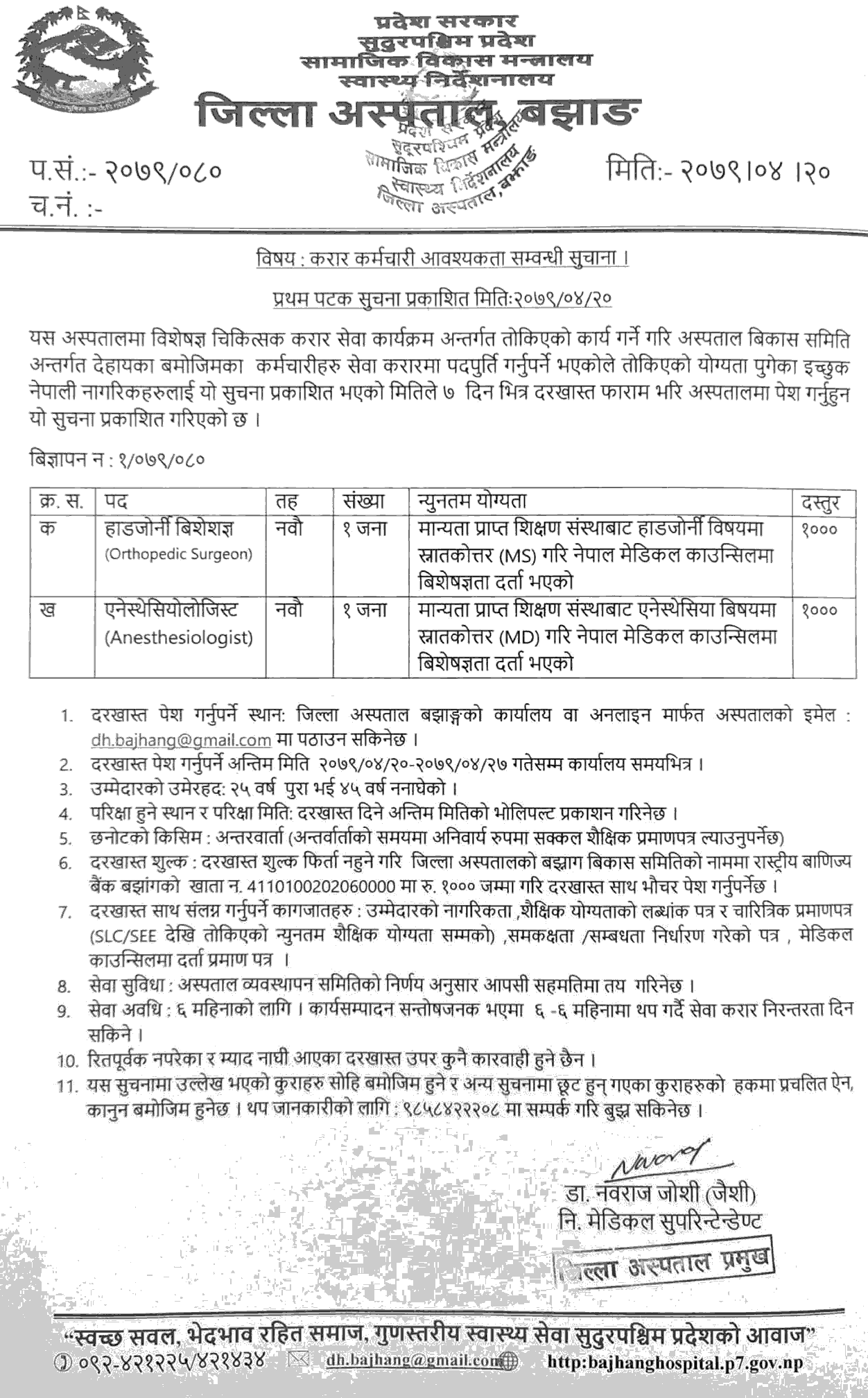 Bajhang
Hospital Job Vacancy
Sudurpashchim Pradesh
Health Job
Government Job