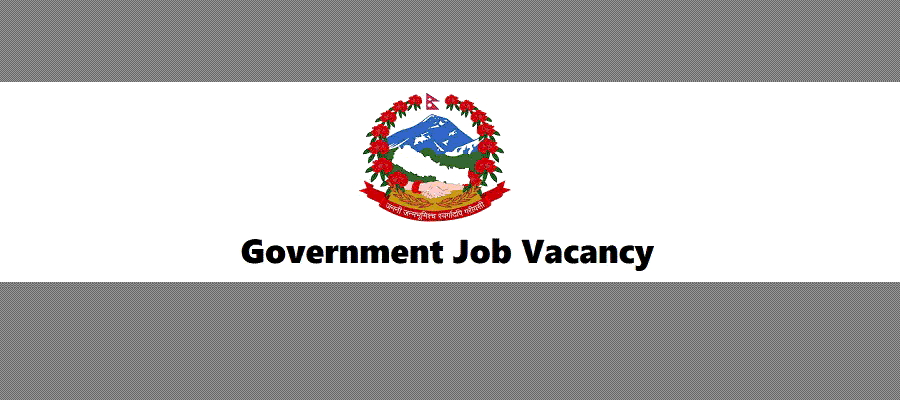 In various schools under Gorkha Municipality, under the "School Health and Nursing Service Program", the following number and qualifications of employees are required to be hired as school nurses in community schools; This notification has been published for all concerned to submit the application along with the receipt of revenue payment within 15 days from the date of publication of this notification.
Position: School Nurse, Health, General Nurse - 6 (Six)
Required documents to be submitted, educational qualifications and experience
(a) Copy of Nepali Citizenship Certificate
(b) Minimum Educational Qualification: A copy of the certificate of passing the Proficiency Certificate Level in Nursing from an educational institution recognized by the Government of Nepal.
(c) Should not exceed 40 years of age
(d) Copy of the certificate registered with Nepal Nursing Council
(e). Special preference will be given to locals
g) All copies of documents to be submitted must be signed and verified by the applicant himself. The selection will be made on the basis of a written test, educational qualification, locality, and background.
Application Place:- Gorkha Municipality Office, Gorkha.
Examination fee:- Cash receipt of payment of Rs.600 should be included in the file.
Last date of submission of application:- 2079-09-17. (If that day is a public holiday, then the following day)
Date of Examination:- 2079-09-20 The website and information of this municipality will be posted on the party.
Gorkha Municipal Executive Office, Gorkha
Recruitment Committee
Notice published date: 2079-09-03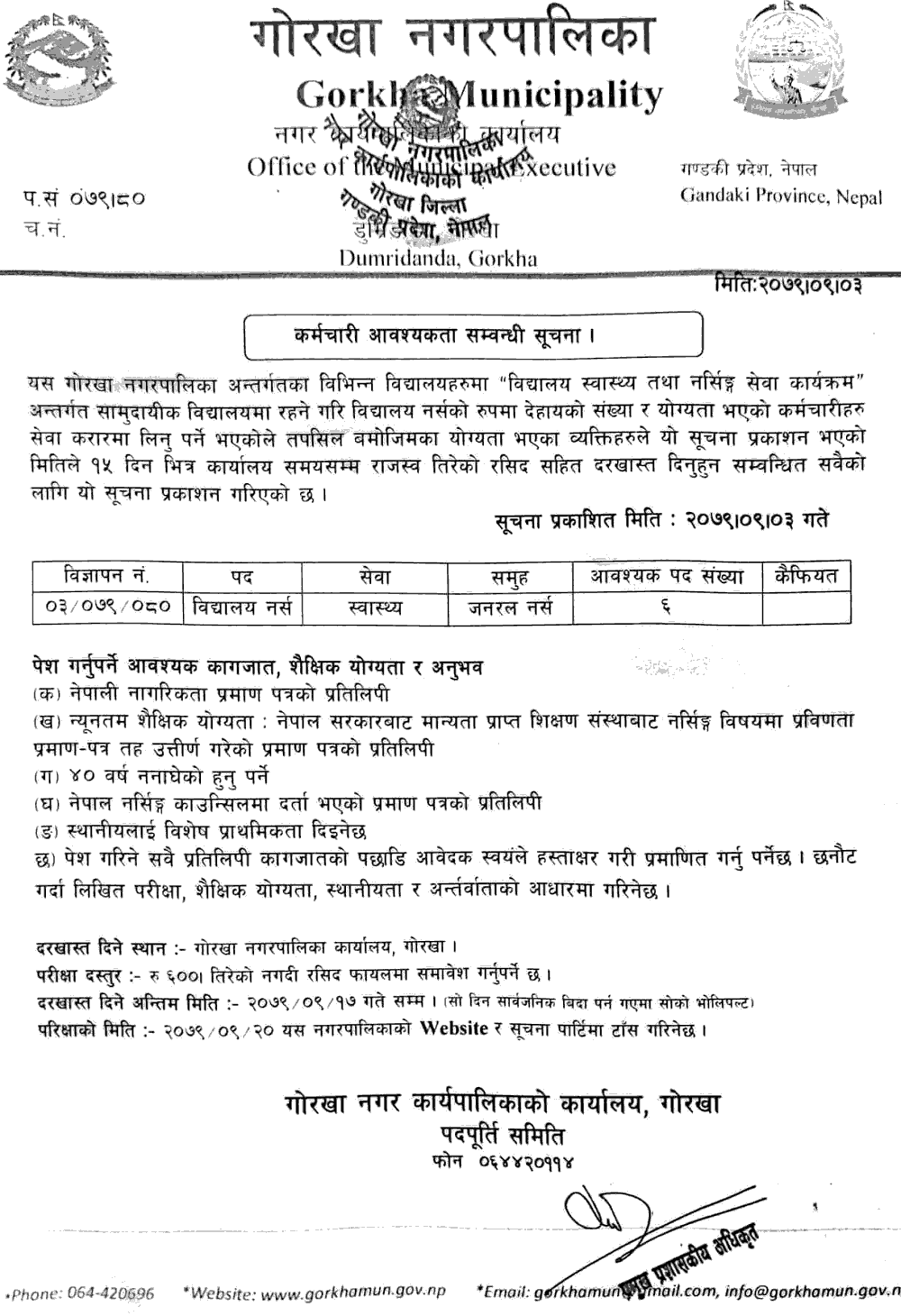 Gorkha
Gandaki Pradesh
Health Job
School Job
Government Job