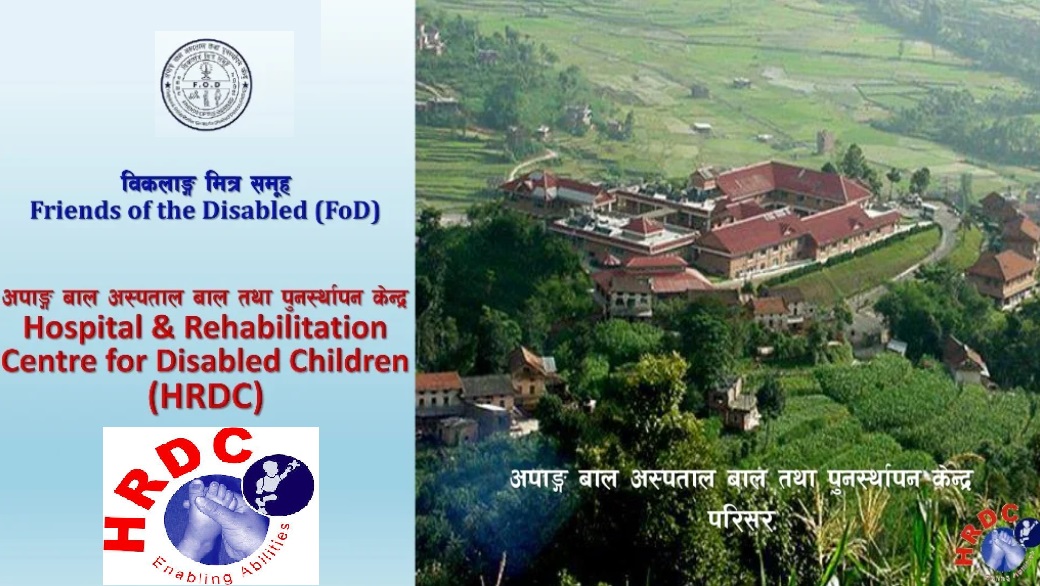 Friends of the Disabled (FoD) Hospital and Rehabilitation Centre for Disabled Children (HRDC) Vacancy Announcement: Friends of the Disabled (FoD) is a non-profit organization working in pediatric physical disability management in Nepal through Hospital & Rehabilitation Centre for Disabled Children (HRDC) since 1985. HRDC is a hospital-based service provider with an extensive Community- Based Rehabilitation (CBR) service program.
FOD/HRDC is soliciting applications from qualified candidates for the following position
Position: House Officer
Location: Banepa
Contract Type: 1-year fixed contract with the possibility of extension.
Job Code: 01-2079/80
Perks: As per FoD/HRDC Rules and Regulations Under the supervision of the Medical Director.
Minimum Qualification: Bachelor's degree in medical science (MBBS) and registered in Nepal Medical Council
To Apply
Interested eligible persons may apply with a cover letter explaining the suitability of the position, updated curriculum vitae, copies of academic certificates, citizenship, and two PP-size photos within 7 days of the first publication of this notice.
The application should be submitted to The Administration FoD/HRDC, Banepa, Kavre Email: [email protected]
Applicants should be committed to the protection & safeguarding of children with disabilities. Only shortlisted candidates will be notified for further assessment.
Date of the first publication: 29th November 2022 (Mangsir 13, 2079)
Kavre
Hospital Job Vacancy
Job Vacancy
Health Job