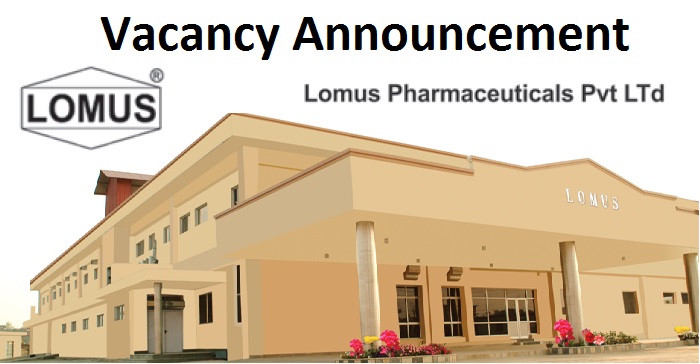 Lomus Pharmaceuticals Pvt. Ltd., A leading pharma industry is in its 4th decade of serving pharma market and gearing up to global expanding market with its dedicated vision to develop of innovative drug to target huge diversified medical need.
Lomus is further expanding its products and territories seeking applications from dedicated, qualified and experienced Nepales citizens for the following assignments.
Sales Manager -1
Graduate or master degree with 10 years of successful experience to handle top position based on Kathmandu. Salary: Above One Lakh with other performance allowances, incentives and other facilities for best performing hand.
Area Sales Managers -2
Graduate or master degree by above 5 years of experience to handle out of Kathmandu divisions.
Salary: Rs. 35000 to Rs. 50000 with performance allowances, incentives and facilities.
Medical Representative -3
Bachelor at any discipline. Preference to experienced one. Salary: Rs. 20000 to 25000 with other facilities as performance allowance and incentives.
Sales Assistant -2
Education: Intermediate
Two-wheeler license with own bike Salary: Above Rs. 20000 and allowances.
Interested candidates meeting the above requirements may apply within June 10 with a complete application along with a CV, Recent PP size photo and contact phone number to the following email address.
LOMUS
Email: cislomus@gmaiLcom, [email protected]
Tel: +977-01-4536396
Job Vacancy