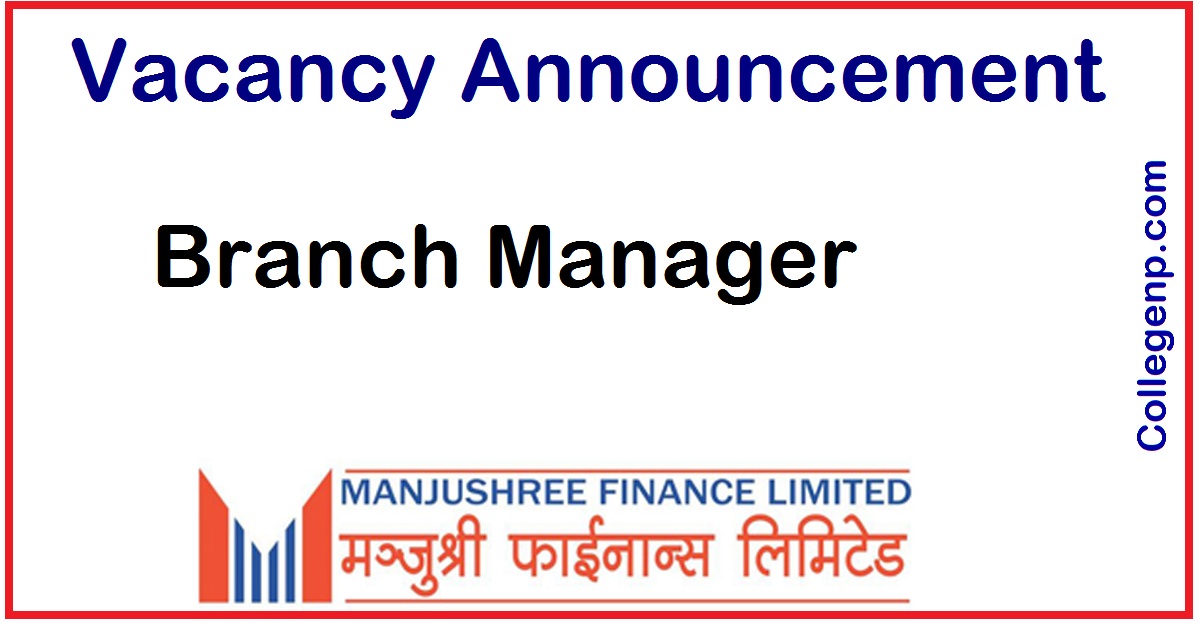 Manjushree Finance Limited is a National Level Finance Company licensed under Nepal Rastra Bank. As a part of our Growth plan, we have a vacancy for "Branch Manager" for our branches at Biratnagar and Kathmandu region. Job grade of Branch manager has been designed as Supervisor to Senior Officer based on the skill and experience of the applicant. If you are a result oriented person with a positive attitude and enjoy chasing target then this vacancy is announced for you.
Required Basic Qualification, Experience & Skills:
4 years of banking experience (at least one year in credit areas) having at least Bachelor degree in management.
To apply:
Apply by attaching comprehensive CV and mail it to [email protected] within 7 days from today. Only shortlisted candidates shall be contacted for an interview.
Manjushree Finance Limited
Omkar Building 'Second Floor'
Naya Baneshwor, Kathmandu - Nepal
GPO Box: 23170 Kathmandu
Tel: 977 - 1 - 4782517/4784170/4783185
Fax: 977 - 1 - 4782534
Email: [email protected]
Web:https://manjushreefinance.com.np