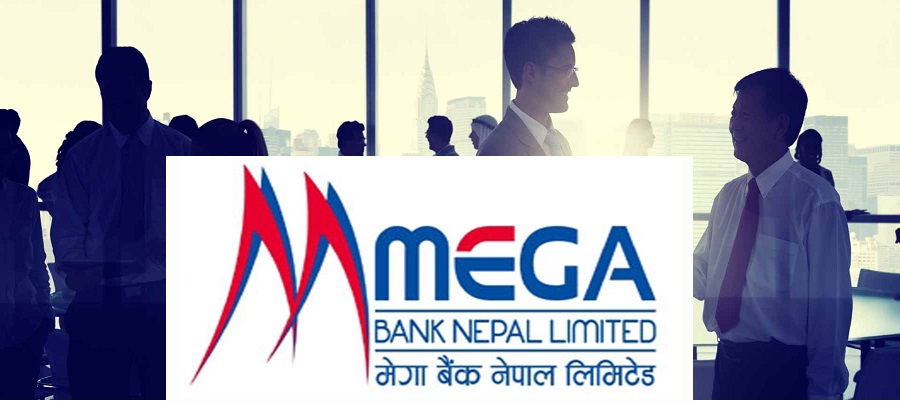 Mega Bank Limited, an 'A' Class Commercial Bank, invites highly motivated and result oriented Nepali citizens to apply for the below mentioned job position required for its various Branches across the country.
Job Position: Trainee Assistants - Few
JOB DETAIL:
This is an entry level position at the Bank, where s/he will be working in various Departments/Branches of the Bank in the following locations.
Outside/Inside Kathmandu Valley Locations
Gaunpalika/Nagarpalika Locations
The written exam of the shortlisted candidates shall be conducted in six different locations stated as hereunder:
Kathmandu
Charikot
Itahari
Butwal
Nepalgunj
Dhangadhi
No Prior Experience is required.
MINIMUM QUALIFICATIONS:
Bachelor's Degree in Commerce/Management/Business Studies/Business Administration/Economics or equivalent degree from a recognized University with minimum second division marks or CGPA of 2.50.
OTHER REQUIREMENTS:
Age should not exceed 25 years for Inside Valley Branches and 27 years for outside valley/Gaunpalika/Nagarpalika Branches as on June 27, 2018.
Preference will be given to the local candidates.
Applications without disclosure of age and marks/percentage for each level of Degree from SLC/Equivalent onwards shall be disqualified. For the advertised job position, selected candidates shall be appointed in various areas depending upon his/her competency.
All candidates are expected to be proficient in written/spoken of Nepali & English and to be computer literate with a working knowledge of Microsoft Office applications. For the position mentioned above, candidates are expected to have smart personality pleasant and cheerful nature with excellent interpersonal skills, desire to excel and a positive attitude.
Only short listed candidates will be called for the further selection process (es). Telephonic queries directly to the Bank will not be entertained. The Bank reserves the right to reject any/all applications without assigning any reason whatsoever. Canvassing at any stage of the process shall lead to automatic disqualifications.
TO APPLY:
Log on to http://www.askmeconsult.com/job/trainee-assistant-2038/
And Click the "Apply Now" icon below the representative job.
The Deadline for application June 27, 2018