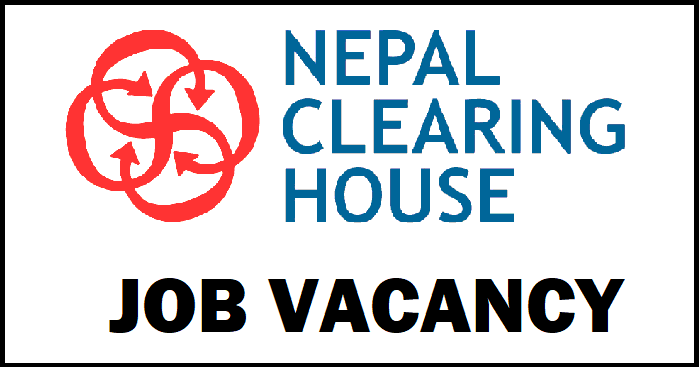 Nepal Clearing House Ltd. (NCHL) is a Payment System Operator (PSO) licensed by Nepal Rastra Bank (NRB) and promoted by NRB and all the banks & financial institutions (BFIs) to establish and operate national payment systems in Nepal. It is currently operating Electronic Cheque Clearing (NCHL-ECC), Interbank Payment System (NCHL-IPS), Retail Payment Switch (RPS), connectlPS, National Payments Interface (NPI), connectRTGS, CORPORATEPAY, and National Payment Switch (NPS), with the processing of close to 90% of retail transactions, in terms of value within Nepal. NCHL is expanding its team to drive the existing systems, businesses and operations and hence, it invites applications from qualified and competent Nepali nationals for the position of Deputy Chief Executive Officer (DCEO).
Position: Deputy Chief Executive Officer (DCEO)
Job Description
The role of the DCEO of NCHL is to support the Chief Executive Officer (CEO) in the overall direction, management and administration of all aspects of NCHL's operations including its strategy, planning, products/services, payment system infrastructures and business development. The DCEO shall work under the limited direction of the CEO to execute NCHL's operations, regulatory compliance, and financial and business development in achieving the strategic objectives of NCHL. The DCEO shall have a duty to monitor the functioning of the departments and provide strategic & operational guidance. DCEO shall be expected to support the CEO to execute, but not limited to, the following responsibilities.
Execute daily administrative work.
Manage and monitor payment systems, infrastructures, and services.
Research, design and develop innovative FinTech products.
Prepare and execute the company's budget and annual plans.
Prepare and manage human resources.
Manage risks and internal controls including regulatory compliance.
Protect the interests of the customers, shareholders, and company.
Qualifications & Experience:
At least a Master's degree in any of the fields including Chartered Accountancy, Management, Banking, Finance, Accounting, Economics, Commerce, Business, Electronics, Information Technology, Computer Science/ Engineering.
At least 10 years of experience with at least 3 years at the managerial level at a company involved in banking or finance, information technology, or computer or payment systems.
Age, not more than 60 years.
Instruction for Application
Interested candidates meeting the above criteria are requested to send their application along with the following documents to [email protected] latest by 18th May 2022.
Cover letter
Resume
Copies of the proof of experiences
Copies of educational certificates from SLC and onwards
Copy of Citizenship
One recent passport size photograph
Self-declaration for eligibility as per NRB's Payment Settlement Bylaw
Business strategic plan of not more than 2,000 words on how you intend to take NCHL forward
Only short-listed candidates will be called for the further selection process(es). NCHL reserves the right to reject any and/or all applications without assigning any reasons whatsoever. Canvassing at any stage of process will lead to automatic disqualification.
Banking Career
Job Vacancy
Banking Job