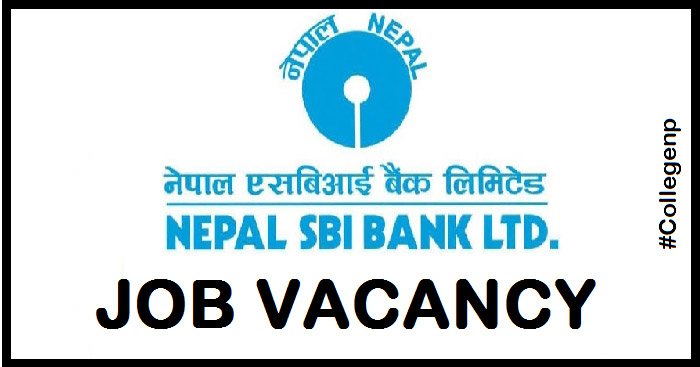 CAREER OPPORTUNITIES: Nepal SBI Bank Limited, a leading "A" class commercial bank in Nepal invites applications for the Trainee Customer Assistant position at the Bank for its high-value branches and offices, from dynamic, competent, and enthusiastic Nepali citizens interested to pursue their career path with the Bank in the said position.
1. Position: Trainee Customer Assistant
Educational Qualification: Passed Bachelor's Degree with at least 50% Marks/ 3 CGPA or equivalent from universities recognized by the Government of Nepal.
Age: Completed 18 years but not exceeding 25 years as of May 11, 2022 (Baishakh 28, 2079).
Please visit https://www.rollingnexus.com/NSBL for other desirable qualifications/competencies required for the said position.
To Apply:
The application should be completed and submitted through Electronic Recruitment Application (ERA) at https://www.rollingnexus.com/NSBL.
Applications need to be received latest by NPT at 17:00 Hrs (GMT + 5:45), May 11, 2022 (Baishakh 28, 2079).
Note: Applications not fulfilling the required criteria/documents shall be automatically disqualified. Only shortlisted candidates will be informed of the further selection process. The Bank reserves the right to reject any/all applications without assigning any reasons whatsoever. Telephone enquiries will not be entertained.
NEPAL SBI BANK LTD.
Keshar Mahal, Kathmandu,
Phone no: 01-4435613
Banking Career
Job Vacancy
Banking Job