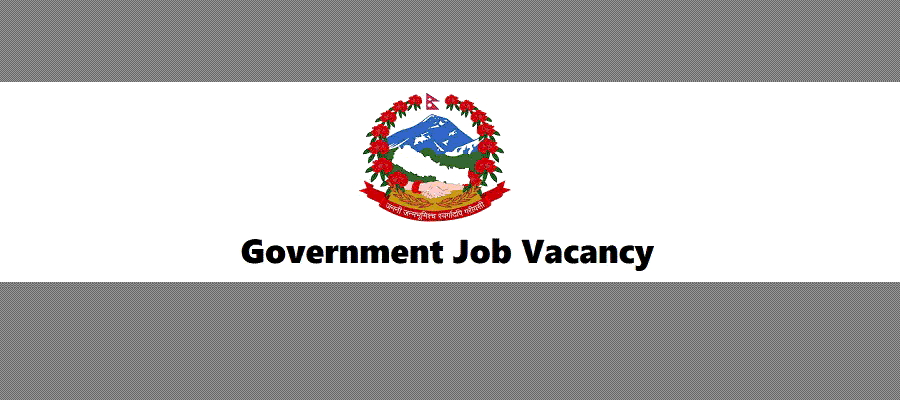 Office of the Chief Attorney, Madhesh Pradesh, Janakpurdham Dhanusha, Notice regarding submission of application form to contract service of Province Legal Aid Officer
Since the appointment of the Chief Attorney's Office, Madhesh Province from 2079-05-01 has to be filled in the position of Provincial Legal Aid Officer under contract; Interested advocates who have met the qualifications mentioned in the list should fill the application form available on the website of this office https://oca.madhesh.gov.np and attach the documents as per the list to the email address of this office at [email protected] within 15 days from the date of publication of this notice. This notice is published to submit an application through .np. No action will be taken on an application that is submitted late or after the deadline or without the documents that must be attached to the application.
Post: Province Legal Aid Officer,
Service: Judicial Service
Group: Public Advocate
Duration: 6 months. After the expiry of the period, the contract period can be extended at the rate of 6/6 months.
Monthly Pay: As per Gazetted 3rd Class Starting Scale.
Services to be provided: The specified job description.
Documents to be attached:
a) Copy of Nepali Citizenship
b) Copy of graduation certificate in law from a recognized university
c) Copy of Advocate's certificate,
d) Copy of any training received in the relevant subject
Mode of Selection: Interview and other prescribed basis.
Period to come for an appointment: Candidates selected for an appointment should come for an appointment within 7 days of selection.
Number of Posts Required: 2 (Two)
Working area: Sirha district and Bara district
Application fee:- Not applicable
Age: Should not exceed 45 years by the last date of application.
Interview program: Information will be published later on the website of the office.
In the case of candidates selected for the interview: They have to appear in the office on the day and time specified for the interview with the form downloaded and filled from the website of the office and the complete copy of the documents attached to the form.
Special Priority: Women will be given special priority.
Time period to work: Full-time legal assistance should be provided at the relevant office.
Individual accounting and advocacy: The Chief Attorney's office is not allowed to personally advocate accounting debate in cases other than those in which the Chief Attorney's office is the party and the opposition and there is an order from the office.
Notice published date:- 04-09-2079
Advertisement No.:- 2079/80-contract 1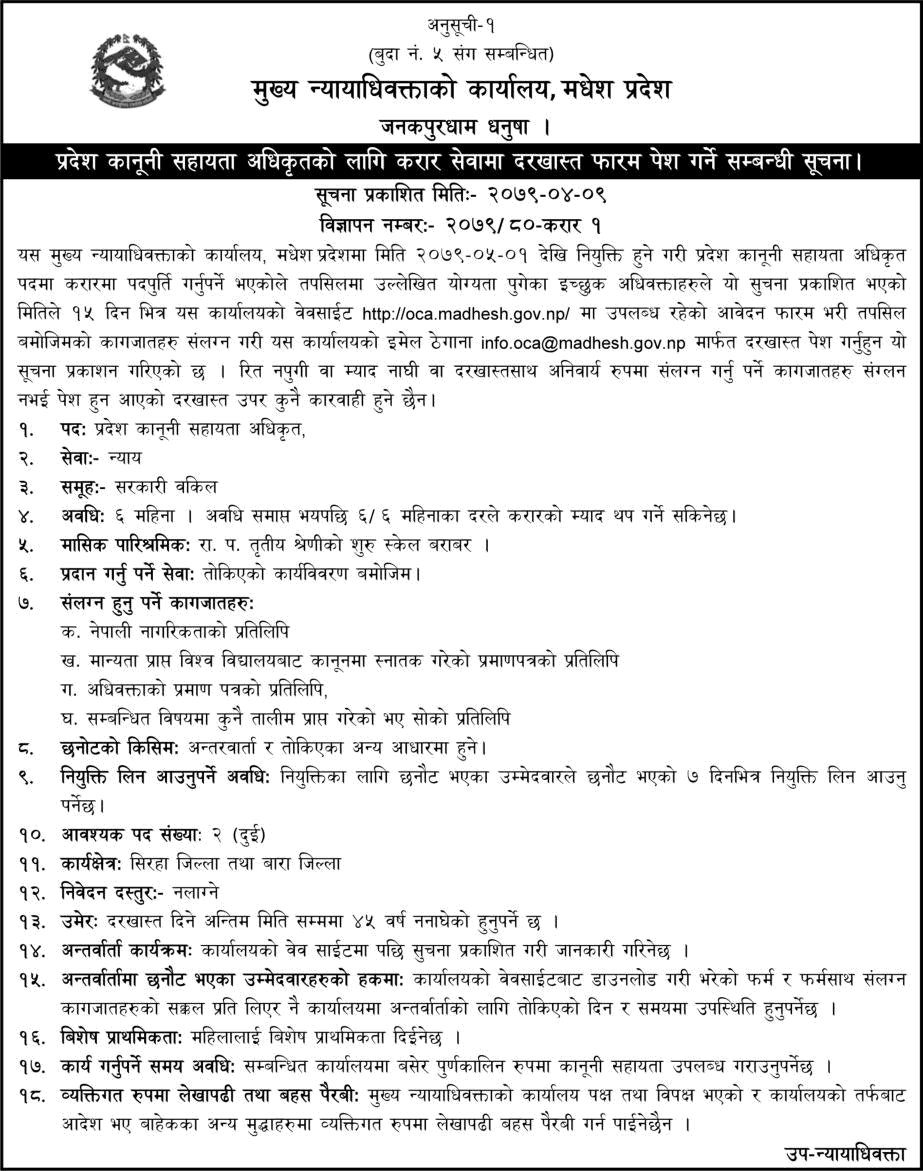 Siraha
Madhesh Pradesh
Job Vacancy
Government Job