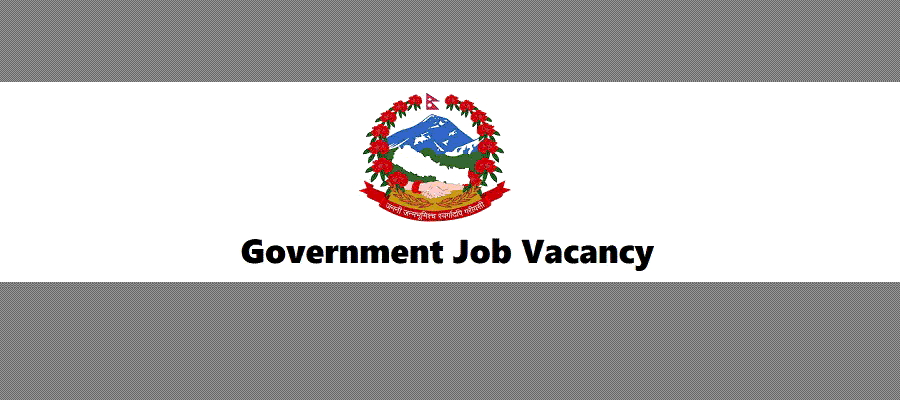 Purbakhola Rural Municipality, Office of Rural Municipal Executive, Palpa, Lumbini Province announces vacancy for the position of Visiting Provider [ANM/Nurse].
Since the post of Visiting Provider has to be filled through the contract process to work on family planning in the entire ward under Purbakhola Rural Municipality; Applications are invited from the following qualified candidates within 7 days from the date of notification.
Vacancy Details:
| | | |
| --- | --- | --- |
| Position | Required No. | Service Type |
| Visiting Provider (VP) - ANM/Staff Nurse | 1 (One) | Contract |
2) Required Educational Qualifications:
Must have passed the Staff Nurse / ANM course from a recognized educational institution and registered with the Nepal Nursing Council. All must have IUCD / IMPLANT training.
3) Type of Exam: Interview 4. Examination Center: Purbakhola Rural Municipal Executive Office, Palpa
4) Application Fee: Rs.500 / -
5) Required Documents: Candidates for both the posts including a copy of an educational certificate, a copy of citizenship, and a copy of training should fill in their form prescribed by the Public Service Commission and submit it along with the receipt of payment of a special fee to this village executive.
6) Application form can be downloaded from www.psc.gov.np.
7) Place to submit application: Purbakhola Village Executive Office, Health Branch.
8) Last date for submission of application: 2078-11-20
9) Age limit of the candidate: 18 years completed and not exceeding 40 years
10) Contact date: 11/21/2075
11) Exam Date: The date of contact date will be fixed.
12) Service Facilities: According to the Government of Nepal
13) Priority: Special attention will be given to veterans.
14) For more information: Contact no. 9857068575, 9857060629
Second published date: 2078-11-14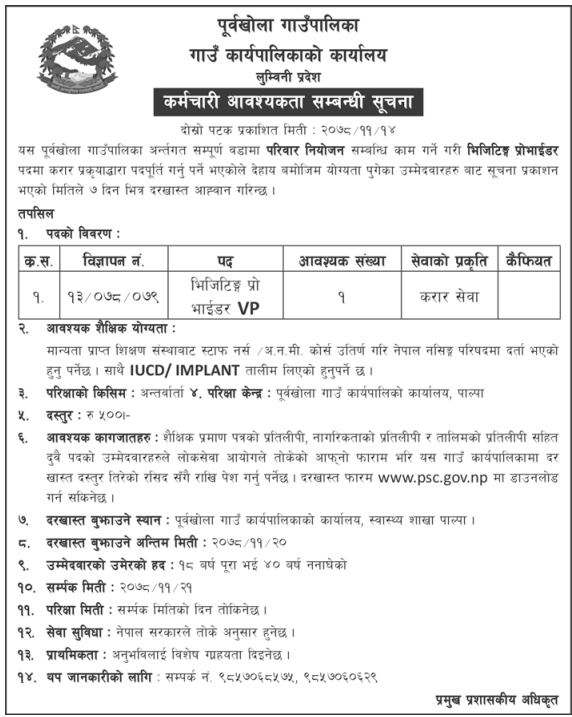 Palpa
Lumbini Pradesh
Job Vacancy
Health Job
Government Job