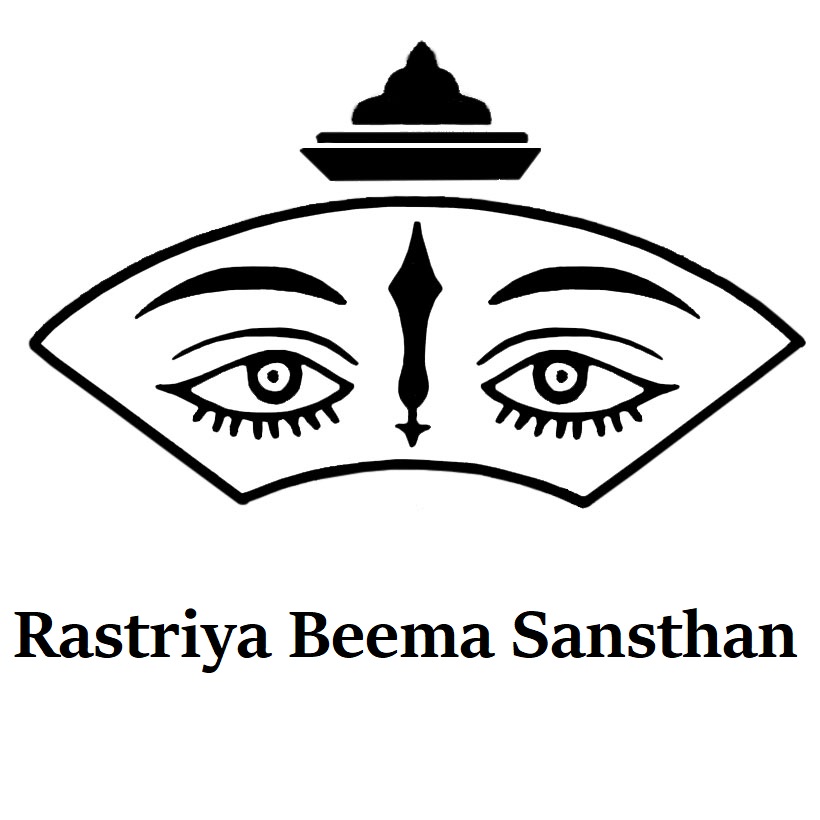 Rastriya Beema Sansthan, Ramshahpath, Kathmandu, Nepal Notification regarding filling up of post in contract service: As Rastriya Beema Sansthan requires the following employees for contract service, Nepali citizens who have qualified as per the details should submit their educational qualification, work experience and copy of Nepali citizenship (self-attested), detailed personal details (Bio-Data) and two passport size copies recently taken. This notification has been published that within 15 days from the date of publication of this notification along with the photograph, deposit the amount in account number 0100200002868012 of the prescribed Dastur Institute and apply to this institute by attaching the gross receipt.
No action will be taken on applications that are not received properly or within the deadline. More information regarding this can be obtained from the manpower management department of the institute located at Ramshahpath, Kathmandu during office hours.
Additional Terms: Type of Service: Contract.
Contract Period: Currently 1 year (Renewable).
Age limit: Not exceeding 35 years for men and not exceeding 40 years for women for all posts.
Examination fee: Rs.800 for Chartered Accountant (CA), Computer Officer, and Legal Officer posts; For Semi-Qualified CA and Actuary (Assistant) Posts Rs. 500
Services and Facilities: Level 7 for CA and Law Officers, Level 6 for Computer Officers, and Level 5 for Semi-Qualified CAs and Actuary Assistants (as mentioned in the contract).
Type of Examination: Only shortlisted applicants will be called for an interview.
Must attend the interview with complete documents.
(Published date: 2079-10-19)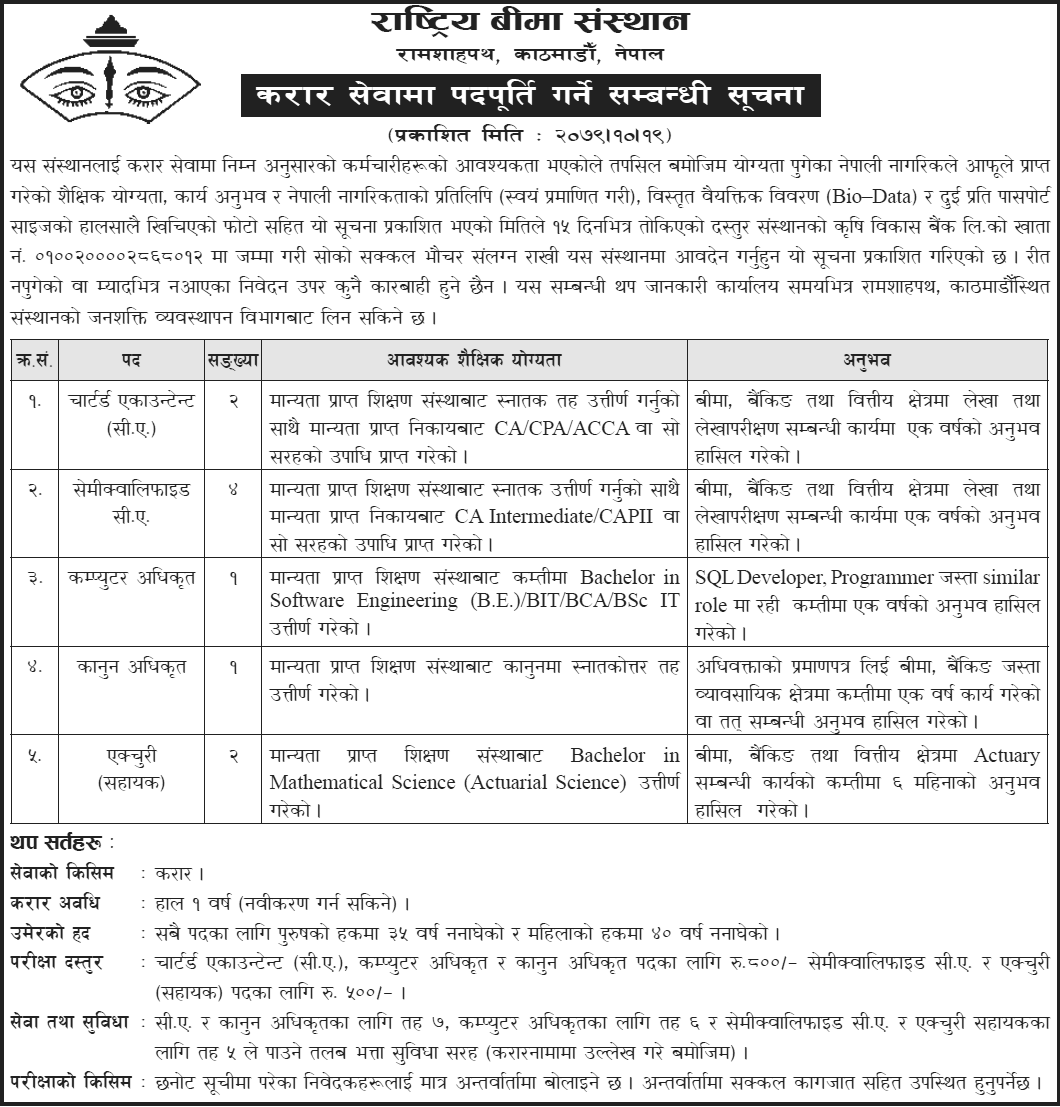 Karar Job Vacancy
Insurance Job Vacancy
Job Vacancy