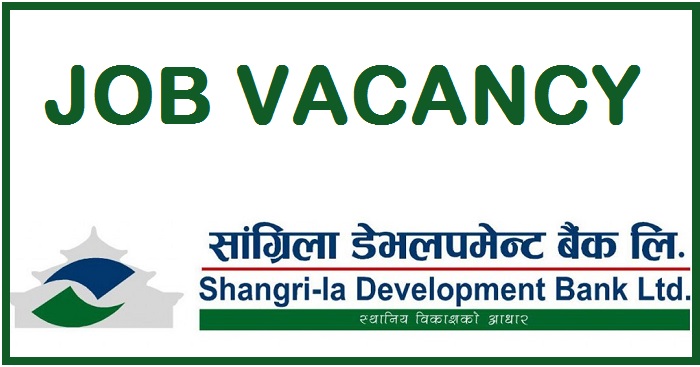 Shangri-la Development Bank is currently looking for right candidate for following position:
1. Business Service Manager
Job Code: 080/81-041
2. Position: Supervisor/Junior Officer
Job Code: SADBL-080-81-04
Location: Baluwatar Branch
Department: Operation Requirements: 1
GENERAL REQUIREMENTS
Education: Bachelor's Degree

Experiences: Minimum 5 Years of experience in branch operation management In development/ commercial banks

Age: Below 35 years as of Application Deadline day
TO APPLY
Visit the Career section of www.shangrilabank.com and follow the instructions.
The application needs to be received by 17:00 Hours of Ashwin 02, 2080.
(Note: The bank reserves the right to reject any application without assigning any reason whatsoever.)
Banking Career
Job Vacancy
Banking Job