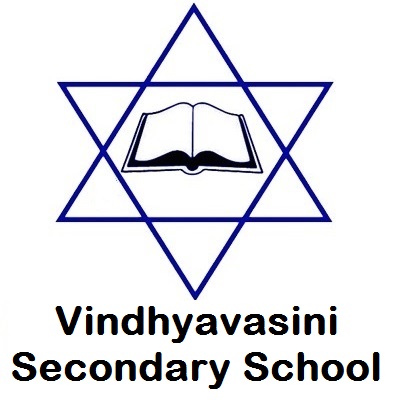 Vindhyavasini Secondary School Pokhara-16, Batulechaur due to the need for detailed accounting assistant; This information has been published for applications from eligible Nepali citizens as per the details.
Ad no. : 2 /077 / 078
Level: Accounting Assistant
Ad no. : 3 /077 /078
Position: E-Library Staff
Required number: 1
Salary: The school shall fix additional remuneration by mutual agreement as prescribed by the Government of Nepal and local bodies.
Required Qualifications:
For Accounting Assistant:
Faculty of Management or Economics, Mathematics from a recognized educational institution with a +2 pass.
For Library Staff:
Priority will be given to those who have passed +2 from a recognized educational institution.
Computer diploma course, library, and computer-related experience
Age: Completed 18 years and not exceeding 40 years.
Selection Process: Written and Interview
Last date for submission of application: 2078-03-15 (exactly 2 pm of the day)
Place and time to submit application: 10 am to 2 pm daily in school administration
Required Documents: The following documents should be submitted in the form of the Public Service Commission.
A) Copy of Nepali citizenship.
B) A copy of the certificate of educational qualification.
C) Copy of computer-related training certificate.
D) Certificate of experience (if any).
E) Biodata.
Contact Date: 2078-03-15 (Exactly 3 pm of the day) (Will be decided after the exam date) Application Fee: Rs.500.- (Only Rs.500)
Note: Previously registered application forms for e-library staff are also included.
If the Prohibitory Orders (Nishedagya) affect the physical presence, the School Management Committee may extend the term again.
Please contact the school for other information.
Contact Details:
Vindhyavasini Secondary School
Pokhara-16, Batulechaur
phone no. 061-440065, 9846107447
(Republished with amendments - 2078-03-02)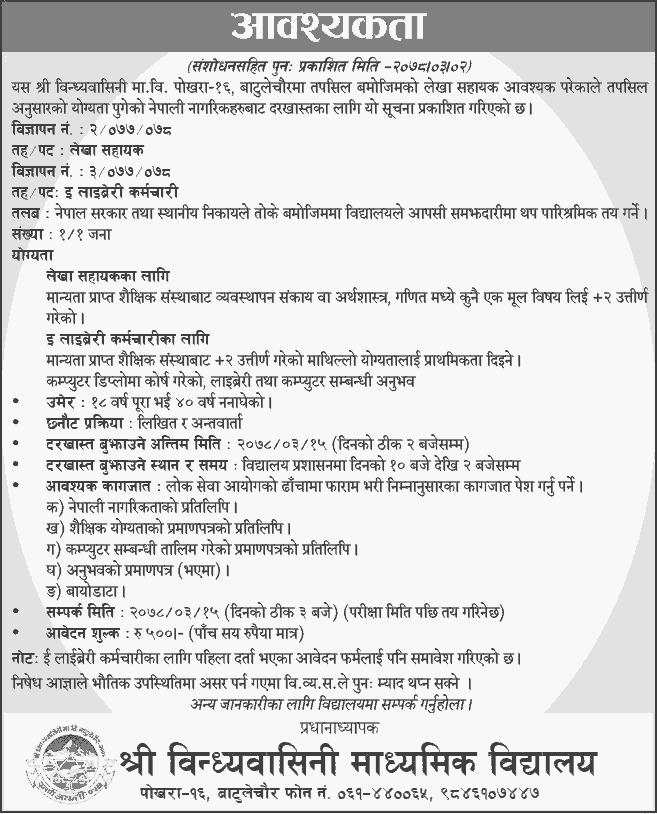 Gandaki Pradesh
Pokhara
Job Vacancy
School Job