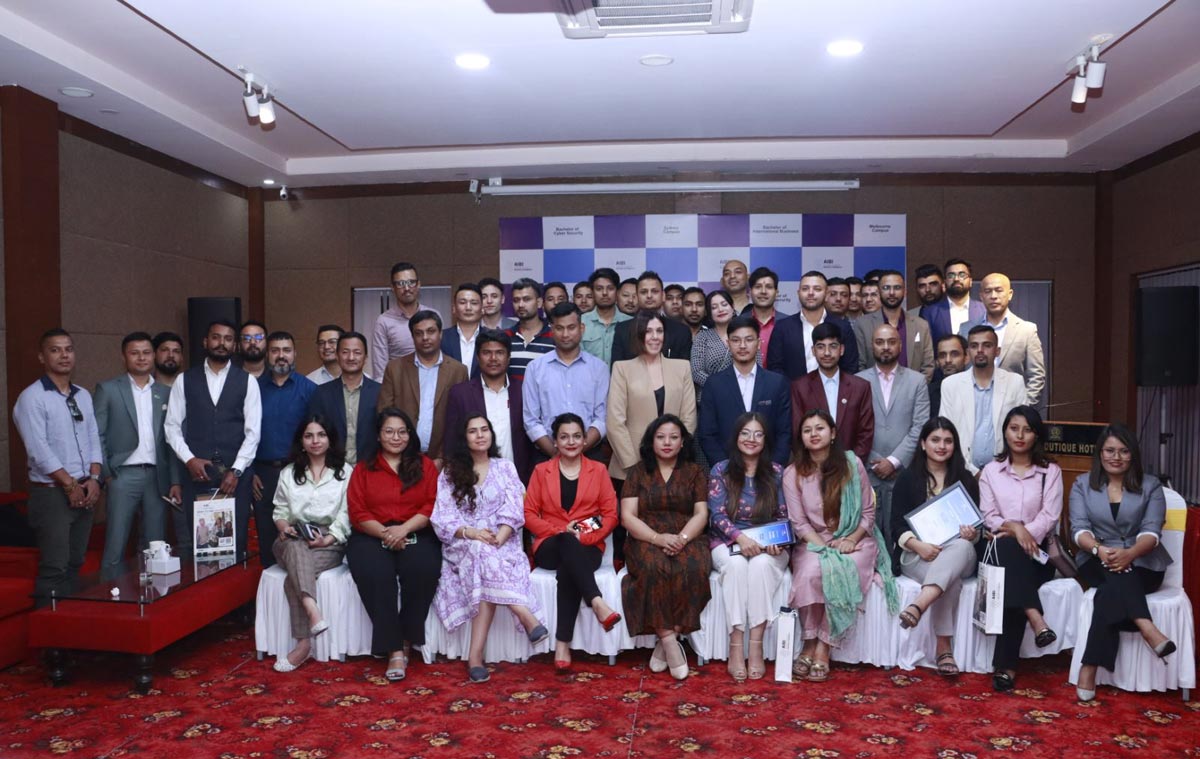 AIBI Higher Education recently wrapped up its Partners Meetup 2023 in Nepal, where the team engaged with agents and shared important information about the upcoming intakes. The representatives were privileged to receive valuable insights about the institution and its offerings.
The meetup was led by Mr. Fabio Mejia, the esteemed CEO of AIBI Higher Education. With his visionary approach and deep expertise in the field of education, Mr. Mejia serves as an inspiration to many. Accompanying him was Ms. Guilia Caridi, the Head of Student Recruitment, whose unwavering passion for connecting eager minds with life-changing opportunities is truly commendable. Additionally, Mr. Karanjeet Singh, the Regional Manager of India and Nepal, played a pivotal role in bridging cultures and opening doors to a world of endless possibilities.
AIBI Higher Education's Commitment to Excellence
As a registered provider of higher education programs in Australia, AIBI Higher Education is dedicated to molding graduates who are well-prepared for the ever-evolving workforce. Their focus lies in offering industry-relevant courses and adopting innovative teaching and learning approaches. By providing students with a transformative educational experience, AIBI equips them with the necessary skills and knowledge to excel in their chosen fields.
Gratitude and Support
During the meetup, the representatives of AIBI College were presented with heartfelt tokens of appreciation, symbolizing the deep gratitude and admiration felt towards them. These agents play a significant role in shaping the futures of the students, and their unwavering support was acknowledged and cherished. The event in Kathmandu concluded successfully, and AIBI College plans to organize similar events in cities like Pokhara, Chitwan, and Butwal, further strengthening their relationship with agents and potential students in Nepal.
Overall, AIBI Higher Education's recent Partners Meetup in Nepal was a resounding success, characterized by visionary leadership, passionate minds, and a commitment to excellence. With their industry-relevant courses and innovative teaching methods, AIBI aims to transform the educational experience of students, preparing them for the dynamic workforce of the future. The heartfelt appreciation expressed towards the college representatives reinforces the invaluable impact they have in shaping students' lives. As AIBI College continues its journey, they look forward to engaging with agents and prospective students in various cities across Nepal, fostering strong relationships and opening doors to endless possibilities.
Published on 30 May 2023