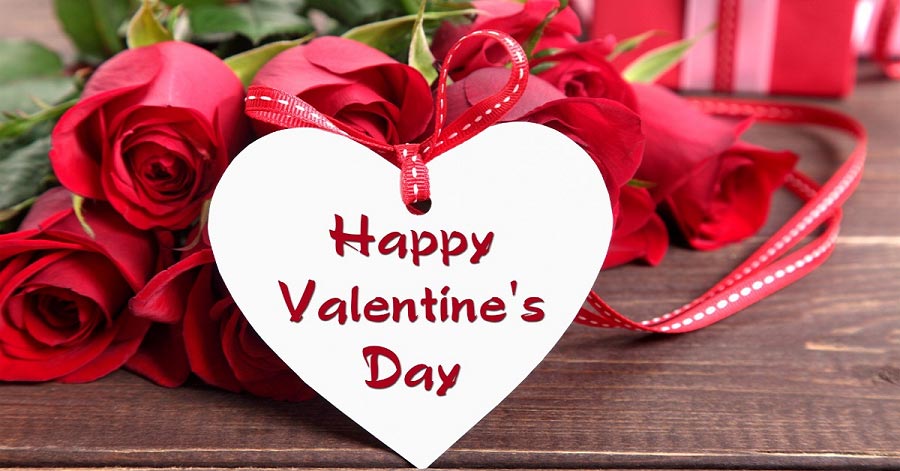 Valentine's Day is considered to be very important for the loving heart. The youth have taken February 14 as Valentine's Day as an opportunity to deepen their love affair. The tradition of celebrating Valentine's Day, which started in Rome and spread to western countries, is becoming very popular among us now. Offering love to each other, "Will you be my Valentine?" Many are waiting for February 14th.
Sujan KC, a student at The British College, says this is a day for lovers. According to him, even the person he loves is waiting for this day. It is easier to exchange love on Valentine's Day than on a normal day. He expressed the view that Valentine's Day is an opportunity to express 'love' to the person you love.
It is considered as a day to not only find and propose a new loving couple but also to deepen the love affair for the married couple.
On the first day of Valentine's week, Rose Day, Propose Day on the second day, Third, Fourth, Fifth, Sixth, Chocolate Day, Teddy Day, Promise Day are made happy by giving different gifts. For over a decade, state-of-the-art technology has made Valentine's Day in Nepal even brighter. Greetings are exchanged by giving red roses and various gifts to those who are close by, while it is customary to celebrate Valentine's Day by email, chat, and SMS from far away.
On Valentine's Day, most red roses are exchanged. It is offered as a love proposal. Accepting flowers is a symbol of accepting a love proposal. The colored rose is considered a symbol of friendship and heartbeat. Giving a pink rose on Valentine's Day means my heart is beating just for you now. That is, my heart is for you.
The yellow rose is considered a symbol of friendship. Yellow roses are offered on Friendship Day, but they are also used today as a symbol of friendship on Valentine's Day. The white rose is given with true love and a pure heart. White roses play an important role in conveying a message full of emotion. The black rose is considered a symbol of farewell. If for some reason it is not possible to continue the love affair, then giving a black rose completes your work.
Valentine's Day is a romantic and loving day in itself. Love is like oxygen. It is also very uncontrollable. There is no limit to the amount of love that can be given to someone. It is a cornerstone of survival. Wouldn't there be any meaning in life if there were no one to love you and no one to love you?
Love is not only between two opposite sexes. In fact, love is with family, friends, and even loved ones. That is why love gives man a kind of living energy. On this day, which is Valentine's Day, young people make love proposals to their favorite girlfriends or boyfriends who have not been able to dare in the rain. For the same reason, this day is a special day for young people.
Valentine's Day started in Rome in 269 AD. When soldiers feel weak because of their relationship with women; The emperor forbade love and marriage. But after a priest named Valentine in Rome publicly declared that he was violating the emperor's campaign, the emperor arrested the priest and sentenced him to death.
A few days before the hanging, the pastor had given his girlfriend a love letter with the signature 'Love from your Valentine'. Valentine was executed on February 14, 269 AD. In honor of this Valentine's sacrifice for love, the same day is celebrated as Valentine's Day.
The facts of Valentine Day:
- Every year on Valentine's Day, thousands of letters are sent to the house of Juliet, the heroine of Shakespeare's famous love story Romeo and Juliet. Juliet has a fictional village in Verona, Italy. Love letters from all over the world come to this village addressing Juliet.
- On Valentine's Day, an average of 220,000 people around the world propose marriage to their partner. The number of those who offer love does not count.
- 1 billion cards are exchanged around the world on Valentine's Day. This is the day when most cards are exchanged after Christmas and English New Year.
- One billion dollars worth of chocolates are bought and sold in the United States alone on Valentine's Day. On this day, 35 million heart-shaped chocolate boxes are sold.
- On Valentine's Day, 190 million roses are bought and sold in the United States alone.
- The rose flower is also called the favorite flower of the goddess of love in Rome, Italy.
- 73% of the people who buy roses on Valentine's Day are men. Similarly, 85 percent of all Valentine's Day buyers are women.