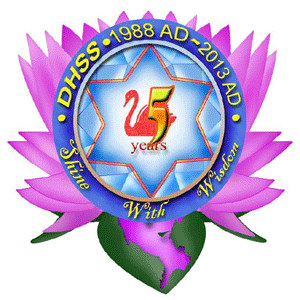 Practical Education of International Standards Vital for Students: Chancellor of Gandaki University
Gandaki University's Chancellor, Prof. Dr. Ganeshman Gurung, stressed the importance of practical education that meets international standards for students during the 35th-anniversary celebration of Diamond Secondary School, Talchok, Pokhara. According to him, in addition to book knowledge, the education sector should move forward with individuals who can demonstrate their skills, abilities, and ideas.
The Age of Science and Technology Calls for Making Good Use of It
The Head of the Education Development and Coordination Unit of Pokhara Metropolitan City, Narayan Subedi, emphasized that in today's age of science and technology, students should make the most of these advancements.
Honoring Long Service and Academic Excellence
During the anniversary celebration, long-serving teachers of Diamond Secondary School were honored with medals. Additionally, students who scored the highest marks in SEE and Plus Two in the last three years received awards.
Educational Exhibitions, Food Festivals, and Cultural Programs Held for 2 Days
The school premises hosted two-day events that included educational exhibitions, food festivals, and entertainment and cultural programs. Diamond Secondary School's Director, Madhavasharan Upadhyay, mentioned that the school offers hotel management courses for students in grades 11 and 12 and organizes food fests as part of its annual program.
The celebration of Diamond Secondary School's 35th anniversary was an eventful occasion that recognized the importance of practical education and academic excellence for students. Additionally, the event's educational exhibitions, food festivals, and cultural programs provided a platform for students to learn beyond the classroom and showcase their talents.
Annual Day
Exhibition
Pokhara