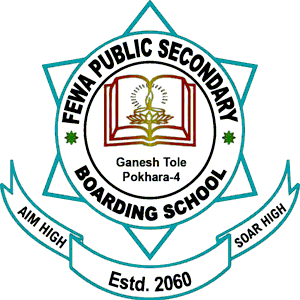 Fewa Public School Pokhara Celebrates 19th Anniversary and Parents' Day
Fewa Public School, located in Ganesh Tole, Pokhara, recently celebrated its 19th anniversary and Parents' Day with great enthusiasm. The ceremony was inaugurated by Dr. Kailash Timilsina, registrar of Gandaki University, and presided over by Tek Bahadur Gurung, chairman of the school management committee.
Importance of Holistic Education for Nation Building
In his opening speech, Dr. Timilsina stressed the importance of holistic education for the overall development of students. He emphasized that a narrow focus on a single subject could not lead to success. He urged students to become conductors of nation-building and bring positive change to society.
Equal Responsibility of Parents and Schools
Mathura Paudel, President of PABSON Kaski, emphasized the equal responsibility of parents and schools in ensuring the educational quality of students. He urged parents to take an active interest in their children's education and work together with the school to ensure their success.
Insightful Discussions on Education-related Issues
During the ceremony, several eminent personalities from different fields shared their insights on education-related issues. Prithvi Narayan Campus Nepali Education Department Head Dr. Baburam Adhikari, Pokhara Ward 4 Ward President Devkrishna Parajuli, Fistel Hospital Senior Physician Dr. Dipesh Karki, former employee Kiranraj Tiwari, journalist Ramesh Paudel, and others spoke on various aspects of education and its impact on society.
Presentation of Future Plans and Annual Reports
Achyut Pandey, the founder principal of Fewa Public School, presented the school's future plans along with the annual report. The ceremony also included prize distribution, cultural performances by students, and science and painting exhibitions. Teachers and founders working at different levels were also honored for their contributions to the school's success.
Qualified and Experienced Faculty Members
Fewa Public School has 40 employees and 426 students, and it is run by a team of qualified, capable, and experienced individuals who have long leadership experience in the educational field. The assistant principal of the school, Pramod Pandey, welcomed everyone to the ceremony, which was presided over by the Chairman of the Board of Directors, Tek Bahadur Gurung.
Overall, the Fewa Public School's 19th Anniversary and Parents' Day celebration was a grand success, with insightful discussions, cultural performances, and exhibitions. The school's commitment to providing a holistic education and its dedicated team of faculty members have contributed to its success over the years.
Last Updated: 10th March 2023
Annual Day
Pokhara