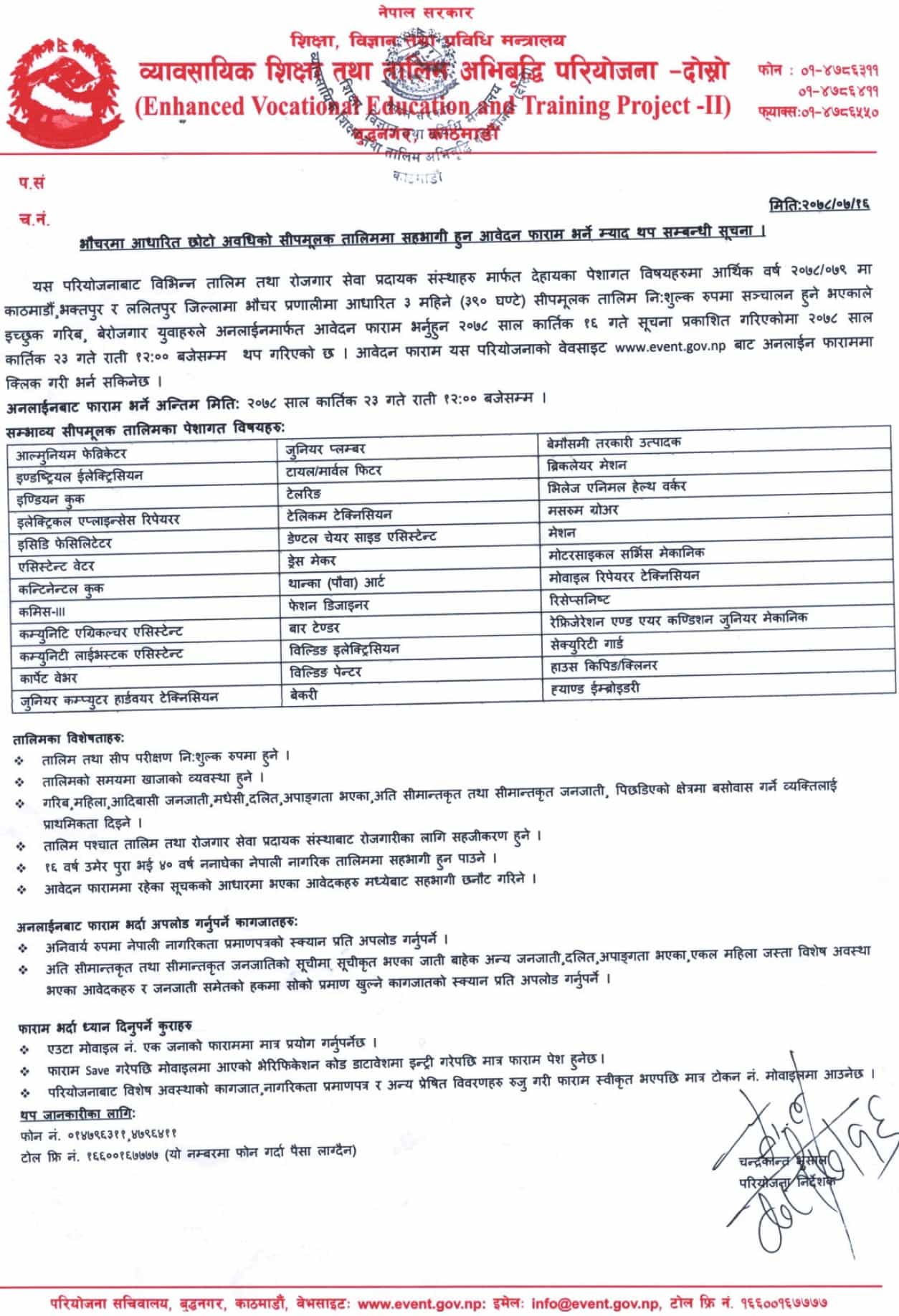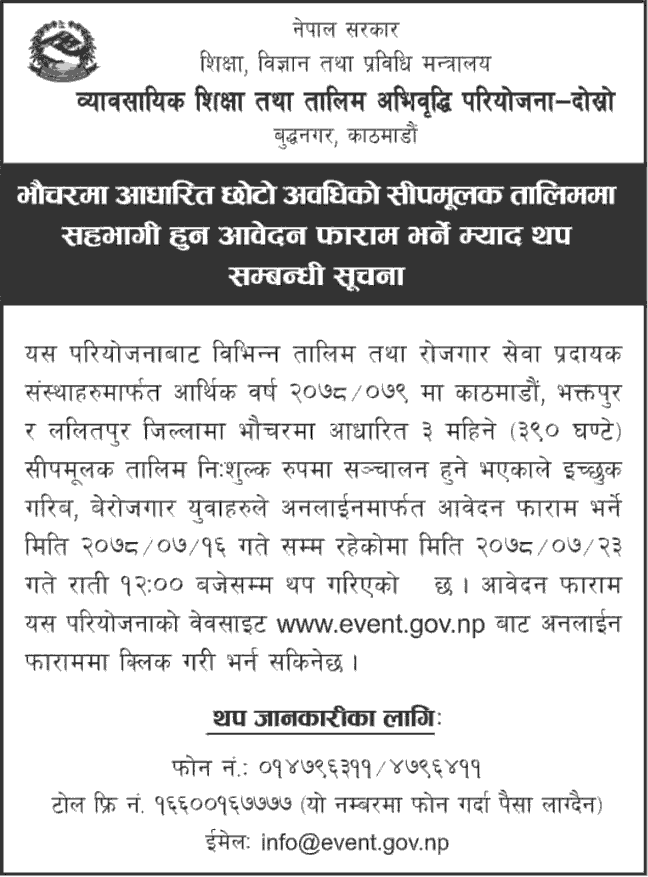 The deadline for filling up forms for short-term skill-based training based on vouchers has been extended under the Enhanced Vocational Education and Training (EVENT) run by the Ministry of Education, Science, and Technology.
फाराम भर्न यहाँ क्लिक गर्नुहोस् ।
तालिमको विवरण र सूचना पढ्न यहाँ क्लिक गर्नुहोस् ।
In the current Fiscal Year 2078/79, free voucher-based 3 months (390) hours of skill training is being conducted in Kathmandu, Bhaktapur, and Lalitpur districts through various training and employment service providers from the project.
The deadline for online application for the training has been extended by one week. Interested youths between the ages of 16 and 40 can apply online.
Priority has been given to the poor, women, Adivasi, Madhesi, Dalit, persons with disabilities, highly marginalized and marginalized tribes living in backward areas.
Similarly, after the training, there will be facilitation for employment from training and employment service providers. Under this project, skill-based training will be conducted in 36 different subjects.
List of Training Courses:
Aluminum Fabricator
Industrial Electrician
Indian Cook
Electrical Appliances Repairing
ACD Facilitator
Assistant Waiter
Continental Cook
Comis-II
Community Agriculture Assistant
Community Livestock Assistant
Carpet Waiver
Junior Computer Hardware Technician
Junior Plumber
Tail/Marvel Fitter
Tailoring
Telecom Technician
Dental Care Side Assistant
Thanka (Pauwa) Art
Fashion Designer
BarTender
Building Electrician
Building Painter
Bakery
Sessional Vegetable Producer
Brick Layer Machine
Village Animal Health Worker
Mushroom Grower
Messon
Motorcycle Service Mechanics
Receptionist
Refrigeration and Air Condition Junior Mechanics
Security Guard
House Keeping / Cleaner
Hand Embroidery
Application Details:
Read Details Information from Here
Free Training
Training