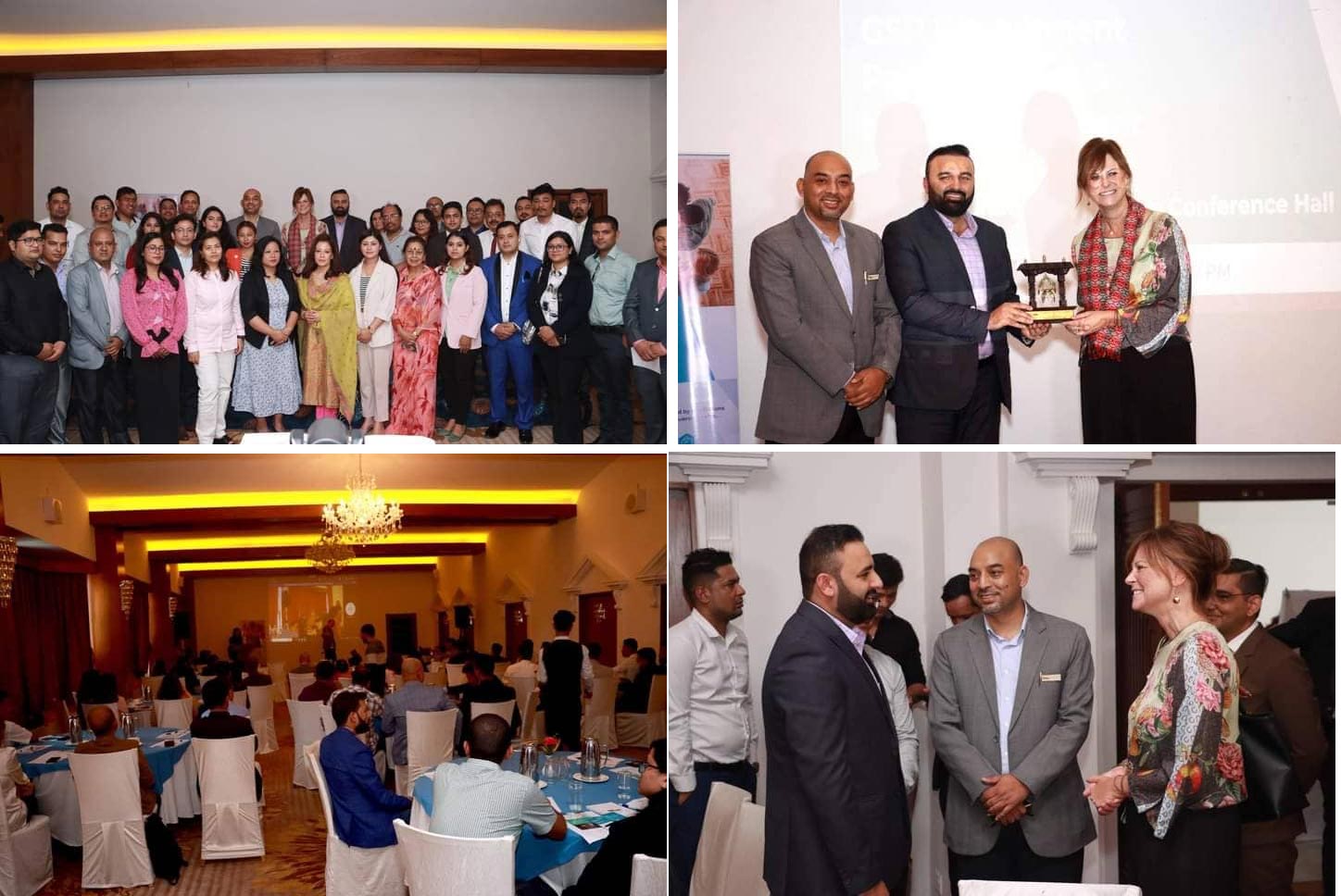 Global Study Partners GSP has organized the "GSP Recruitment Partners Meet and Networking Event 2022." The program was organized at Hotel Himalaya Lalitpur, on the 16th of June.
Felicity Volk, an Australian Ambassador to Nepal, was presented as the Chief Guest, and GSP shared the token of love with Volk as an emblem of the relational bond between Nepal and Australia.
Speaking as the Chief Guest in the Program, Volk suggested all the students to be wary while choosing the private institution and college and also requested to select the educational institution which are accountable and affordable to Nepalese Students. She appeals all the agents and institutions in Nepal to be competitive and legitimately ethical in their business and performance.
GSP's Country Director Mr. Anil Shrestha welcomed everyone in the program and Chief Executive Officer Ms. Elaine Starkey share the experience of Global Study Partners, as an International Education Provider; where Chief Growth Officer Mr. Ali Butt also speak up about the abilities, possibilities and prospective future of GSP in the field of international education.
Ashok Shahi, a Senior Business Development Manager at GSP presented 'Intro Video' and highlighted about the key selling products likewise GSP's Senior Admission Officer Rashmi Subedi informed about the GSP Portal and admission.
In the latter half of a program, GSP also ran a Q & A Session with its agents where both sides share the acquaintanceship, impediment and forethought in multidimensional domain.
At the end of the program, Business Development Manager Astha Rajya Laxmi Rana expressed the vote of thanks and Chief Growth Officer Mr. Ali Butt handed the token of love to all of their agents in Nepal.