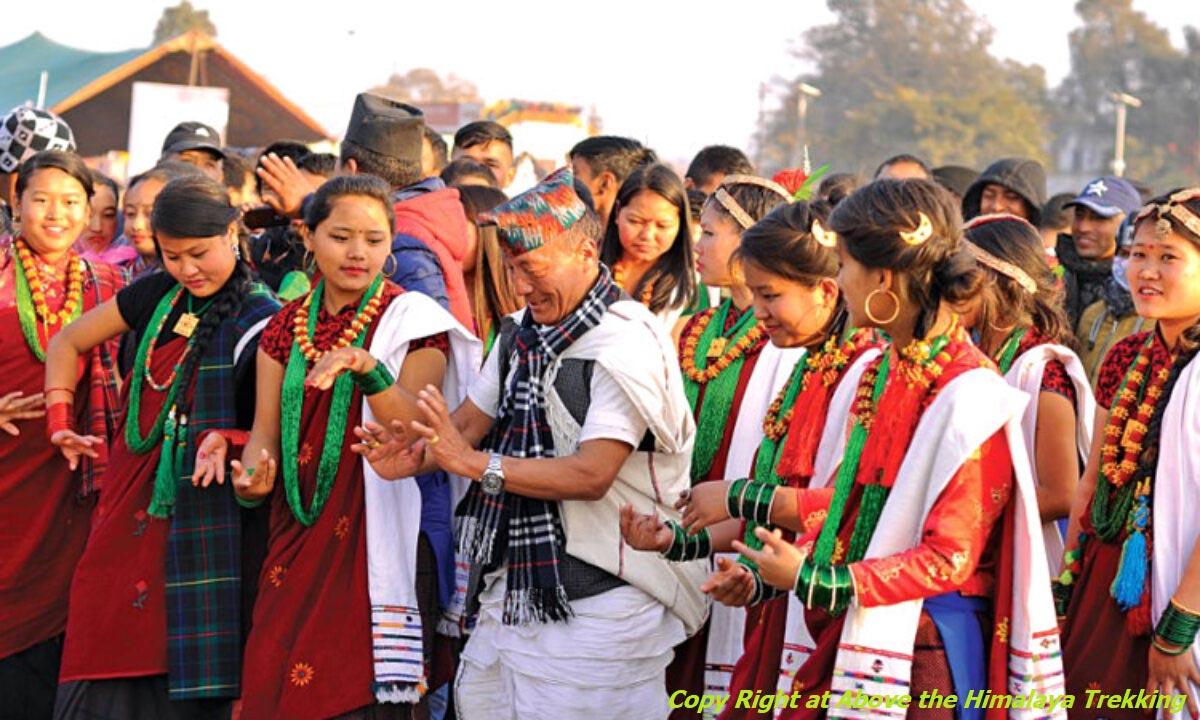 Gurung community is celebrating the 'Tamu Lhosar' festival. It is customary to celebrate Tamu Lhosar to bid farewell to the Old year and welcome the new year.
Since 'Lho' means year and 'Saar' means change, the day on which the year changes is called 'Tamu Lhosar'. Tamu Lhosar is grandly celebrated by the Gurung community as a new year.
The festival of 'Tamu Lhosar' is related to the rays of the sun. This festival is celebrated on the 15th of December because the heat of the sun comes first in Lamjung, Gorkha, Tanahun, Syangja, Manang, Kaski, Parbat, and other districts where there is a majority of Gurung.
After this, it is believed that this festival is celebrated in Magh and Fagun because the heat of the sun comes to the areas inhabited by the Tamang and Sherpa tribes respectively.
It is said that the importance of this festival is also because the night of Poush 15th is the longest and the nights after it decreases.
Tamu Lhosar, also known as Tamu Lhochhar or Tamu Lhochar, is a holiday celebrated by the Tamang people of Nepal. It is a New Year's festival that typically falls in late December or early January and is a time for the Tamang community to come together and celebrate their culture and traditions.
During Tamu Lhosar, the Tamang people dress in traditional clothing and perform cultural dances and rituals. They also visit temples, offer prayers, and exchange gifts with friends and family. It is a time for forgiveness, renewal, and celebration, and it is an important holiday for the Tamang community.
In Nepal, Tamu Lhosar is a national holiday, and it is celebrated by Tamang people across the country. It is also celebrated by Tamang communities around the world, including in Bhutan, India, and other countries. The festival is an important part of the Tamang culture and is a time for the community to come together and celebrate their identity and traditions.