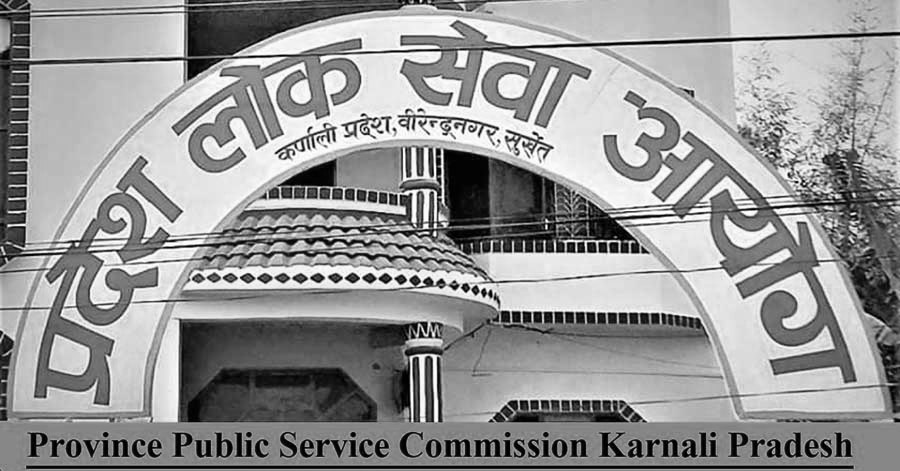 Karnali Pradesh Lok Sewa Aayog Celebrates Second Anniversary
Public Service Commission in Nepal plays a vital role in producing capable and qualified employees for the civil sector. This sentiment was expressed by the Chief of Karnali Province, Tilak Pariyar, on the occasion of the second anniversary of the Karnali Province Public Service Commission. Pariyar emphasized the importance of the commission in producing hardworking employees who contribute to agile and smooth service delivery.
The Chief Minister of Karnali Province, Rajkumar Sharma, also highlighted the significance of administrative federalism in Nepal and stressed the need for effective employees to lead the way. Meanwhile, Dr. Gopikrishna Khanal, the Chief Secretary of Karnali Province, discussed the ongoing draft of the Province Civil Service Act, which aims to fill technical staff roles rather than administrative staff.
Mohan Maya Dhakal, the Mayor of Birendranagar Municipality, expressed her concern about the lack of staff at the local level due to the absence of the Province Civil Service Act. She suggested that the Province government must urgently enact a civil law to fill this gap and avoid issues with too many or too few employees.
The Chairman of the Commission, Ram Prasad Upadhyay, highlighted the commission's success in selecting and recommending 860 qualified candidates out of 150,000 applications for various positions in two years. He acknowledged that the recent increase in civil interest has added responsibilities and challenges to the commission.
Finally, Province Public Service Commission Secretary Narayan Prasad Bhattarai announced that the commission appointed 476 candidates in the fifth level and 384 candidates in the fourth level in two years, filling vacant positions and supporting service and development construction operations.
Overall, the Public Service Commission in Nepal is an essential institution that provides qualified and capable employees for the civil sector, contributing to efficient service delivery and development.
Annual Day
PPSC Karnali