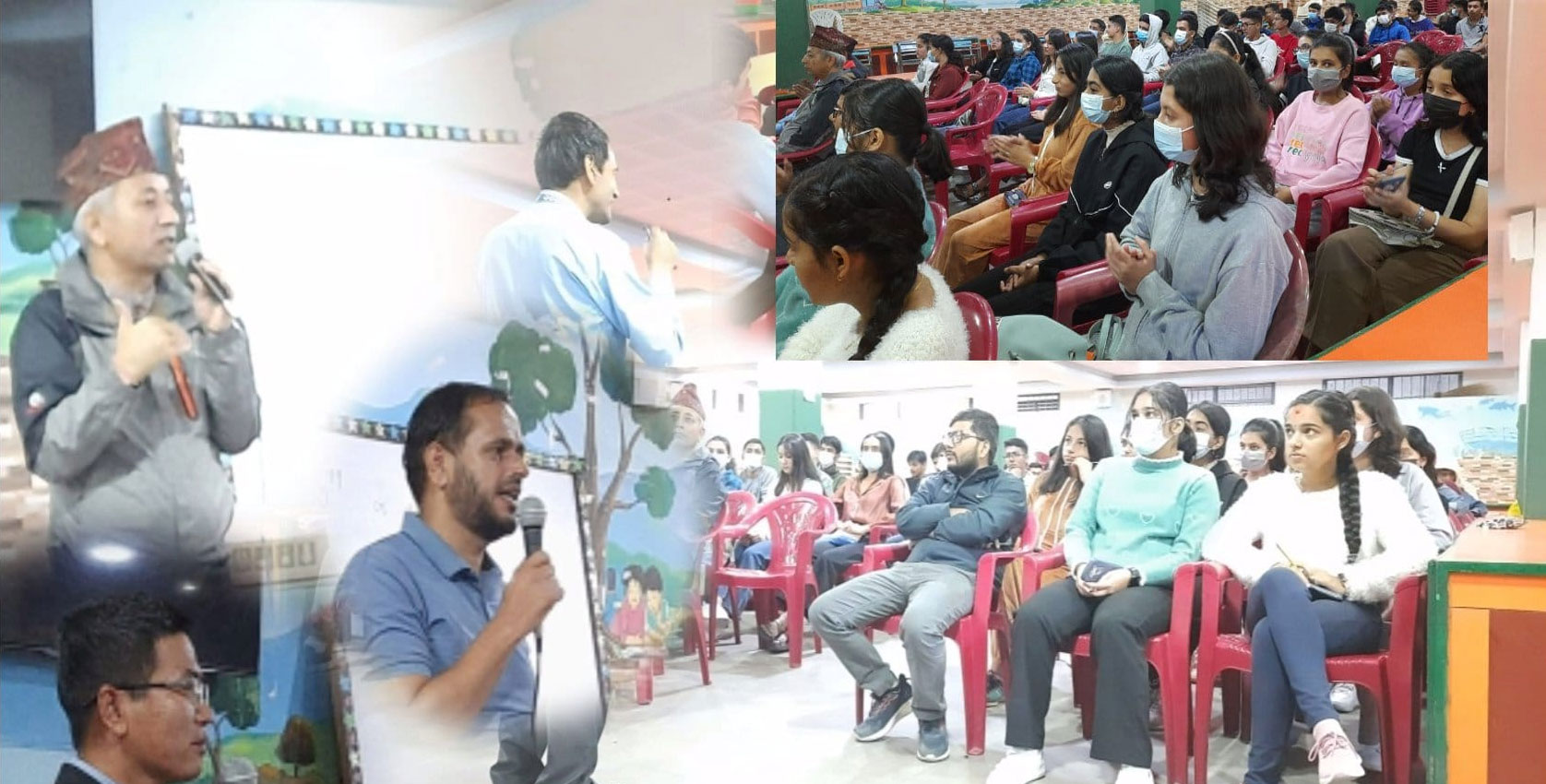 The Kaski district-level Mathematics Olympiad competition was completed on Saturday at Motherland Secondary School in Pokhara with the aim of making students active in mathematics and participating in international-level competitions under the organization of the Mathematics Association of Nepal (MAN).
The chief guest, Hari Prapann Kandel, Vice President of the Association expressed his congratulations and expressed that this competition is very good for the development of mathematics subject. On this occasion, he also expressed that 100 students will be selected from the participation of 500 students from all over Nepal and they will be trained by international coaches in five stages finally only 6 students from all over Nepal will be able to participate in the international competition to be held in Japan next year in June-July.
In this program, the director of the school, Tribhuvan Sharma, said that mathematics is the background of technology and mathematics determines the means of developing the world. In the program, the school's founder and academic dean Premnarayan Pokhrarel expressed that there is an important opportunity for the students studying in the school to get used to mathematics and participate competitively from the local level to the international level.
Although this program is held every year, this year's program was organized for the first time at Motherland Secondary School in Pokhara. Seventy-four students from different schools studying from class nine to twelve participated in this year's program.
The program was conducted under the chairmanship of Narayan Acharya, the founder of the school and in-charge of Ten Jod Doi, and the coordinator of the science group of Ten Jod Doi, teacher LB Gurung, who conducted the program.
Conference
Exhibition