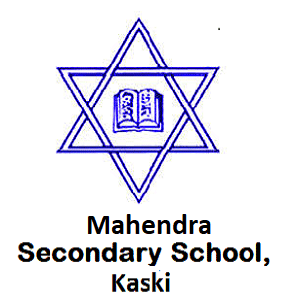 Mahendra Secondary School Celebrates 63rd Anniversary with Parents' Day and Prize Distribution Ceremony
Mahendra Secondary School in Machhapuchhre Rural Municipality-4, Lahachok, Pokhara celebrated its 63rd anniversary with a Parents' Day and prize distribution ceremony on March 15, 2023.
Inauguration and Keynote Speech by House of Representative Member
The ceremony was inaugurated by the Member of the House of Representatives, Damodar Poudel Vairagi. In his keynote speech, he emphasized the importance of time and urged everyone to recognize it. He also highlighted the need to realize the slogan of "prosperous Nepal, happy Nepali," stating that although there is political stability in Nepal, the country is lagging behind economically and socially.
Promoting Educational Quality and Government Investment
Rural Municipality Chairman Meen Bahadur Gurung spoke at the event and emphasized the municipality's commitment to improving the quality of education in community schools. He urged parents and students to appreciate the government's investment in the education sector.
Other Dignitaries Addressed the Event
Village Vice President Sita Adhikari, Head of Education Unit and Coordination Kaski Narayan Prasad Subedi, Gandaki Province Chief Minister and Cabinet Office Leeladhar Adhikari, and Ward President Madhusudan Adhikari also spoke at the program.
Headmaster's Speech
The school's Headmaster, Jagannath Adhikari, highlighted that the school is teaching English and conducting an annual student recruitment campaign. He urged everyone to focus on installing CCTV cameras in every class, operating school buses, and providing ICT-based teaching.
Honoring Teachers and Students
Muktiram Paudel was awarded the best teacher of the year, while Anita Kandel, Kamala Adhikari, Vinod Nepali, Rishiram Timsina, and Sharmila Poudel were honored for their excellent work at the school level. Scholarships and academic awards were also distributed to the deserving students. The event featured several student performances, including march pass, welcome song, dance, drama, and more.
Program Management
The program was chaired by School Management Committee Chairman Tikaram Adhikari, while Teacher Vidurchandra Dhakal welcomed the attendees, and Assistant Headmaster Meenraj Adhikari moderated the program.
Overall, The 63rd-anniversary celebration, Parents' Day, and prize distribution ceremony of Mahendra Secondary School in Machhapuchhre Rural Municipality-4, Lahachok was a resounding success, with many dignitaries and attendees highlighting the importance of education and commitment to improving educational quality in Nepal.
Published on 19th March 2023
Annual Day
Pokhara