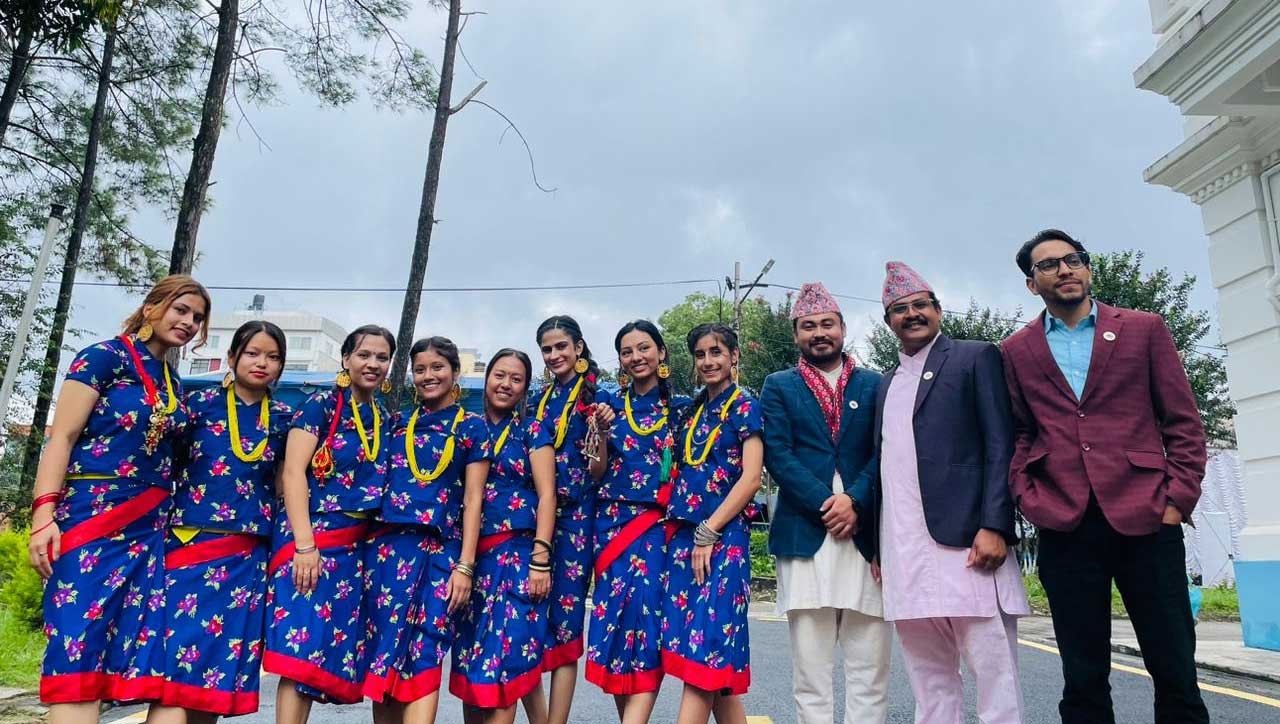 Padmashree College B.Tech (Food) Students Shine at World Youth Day 2023
World Youth Day 2023, celebrated at the Nepal Administrative Staff College (NASC) in Jawalakhel, Lalitpur, witnessed remarkable participation from the youth of Nepal. Among the enthusiastic participants were the B.Tech. (Food) 3rd-year students from Padmashree College added a unique flavor to the event.
A Platform for the Youth:
The Association of Youth Nepal organized this event to bring together young minds, fostering a sense of unity and cultural appreciation.
The day was filled with a myriad of cultural activities, showcasing the diverse talents of Nepal's youth.
Padmashree College's Active Participation:
The B.Tech. (Food) students didn't just attend; they actively engaged, showcasing their passion and commitment to cultural exchange.
Their involvement highlighted the college's emphasis on holistic development, ensuring students are not just academically sound but also culturally aware and active.
The Broader Picture:
Such events are instrumental in providing youths with opportunities to:

Display their unique talents.
Engage in peer learning.
Promote cultural understanding and exchange.
Beyond the Classroom: Padmashree College has always championed a comprehensive approach to education. Students from various disciplines, including BIT, BHM, BCA, and B.Tech., are encouraged to:
Participate in sports and cultural festivals.
Attend academic conferences.
Engage in activities that hone their skills and foster community connections.
The participation of B.Tech. (Food) 3rd-year students from Padmashree College at World Youth Day 2023 is a testament to their zeal and the college's commitment to holistic education. Such platforms not only enrich the student experience but also pave the way for a more interconnected and culturally rich future.
Festival