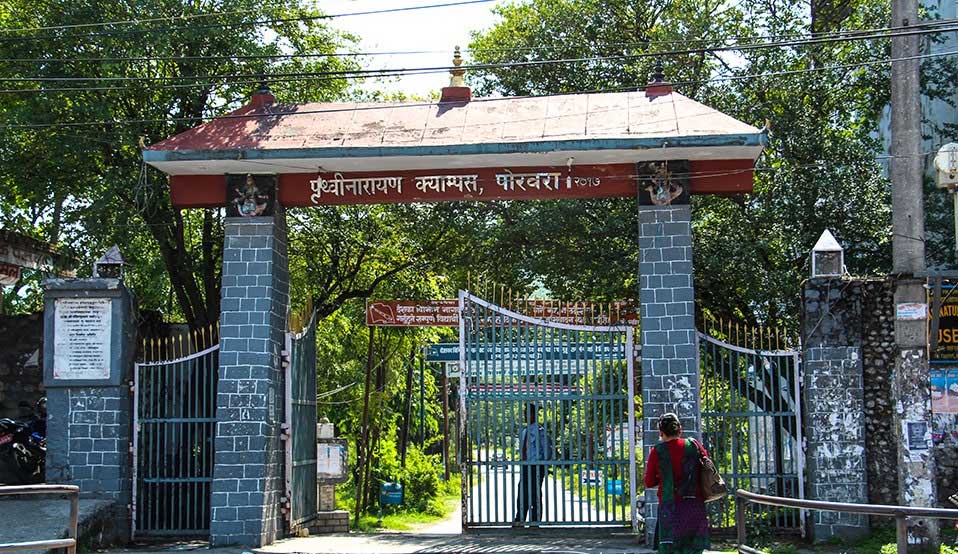 Prithvi Narayan Campus (PN Campus) Celebrates the 24th Anniversary of the George John Education Foundation: The 24th anniversary of the George John Education Foundation established in the name of educationist George John was celebrated in Pokhara. In the education service award and scholarship distribution program, Gandaki Province Chief Gurung said that the contribution of George John, who is known as a good teacher who spreads the light of education, is incomparable. He said that God is the one who guides society on the right path.
He said that if there is a God, it would not make any difference to give George John the similitude of God. He pointed out that education is important to take society on a positive path and opined that it is possible only with a good teacher.
On that occasion, various personalities who contributed to the field of education were honored. The former president of Beni Campus Myagdi Balkrishna Subedi, Professor Dr. Vikas KC of Prithvi Narayan Campus, Professor Dr. Meen Pun, President of Shitladevi Community School Pokhara Tika Bahadur Karki, former president of Mahendra Secondary School Gharmi Pokhara Hutraj Sharma Paudel, and the office assistant Mansuba Thapa who has been working at Prithvi Narayan Campus for the past 43 years are among those honored.
On behalf of the dignitaries, Balkrishna Subedi, Prof. Dr. Vikas KC, Prof. Dr. Saroj Koirala, Head of Prithvi Narayan Campus, Dhanraj Acharya, Head of Pokhara Metropolis, Ramgopal Dhewaju, Vice President of the Foundation, Arjun Adhikari, a member of the Foundation, discussed the contribution of the Foundation and George John.
Gehendraswar Koirala, the president of the foundation, discussed that George John and his wife came to Pokhara from Kerala, India, and played an incomparable role in the educational improvement of the Prithvi Narayan Campus. Member Aruna Sherchan welcomed the program with its institutional purpose, while Rajeev Pahari, secretary of the foundation and member of the provincial assembly, explained about George John along with the remarkable work done by the foundation in the field of education.