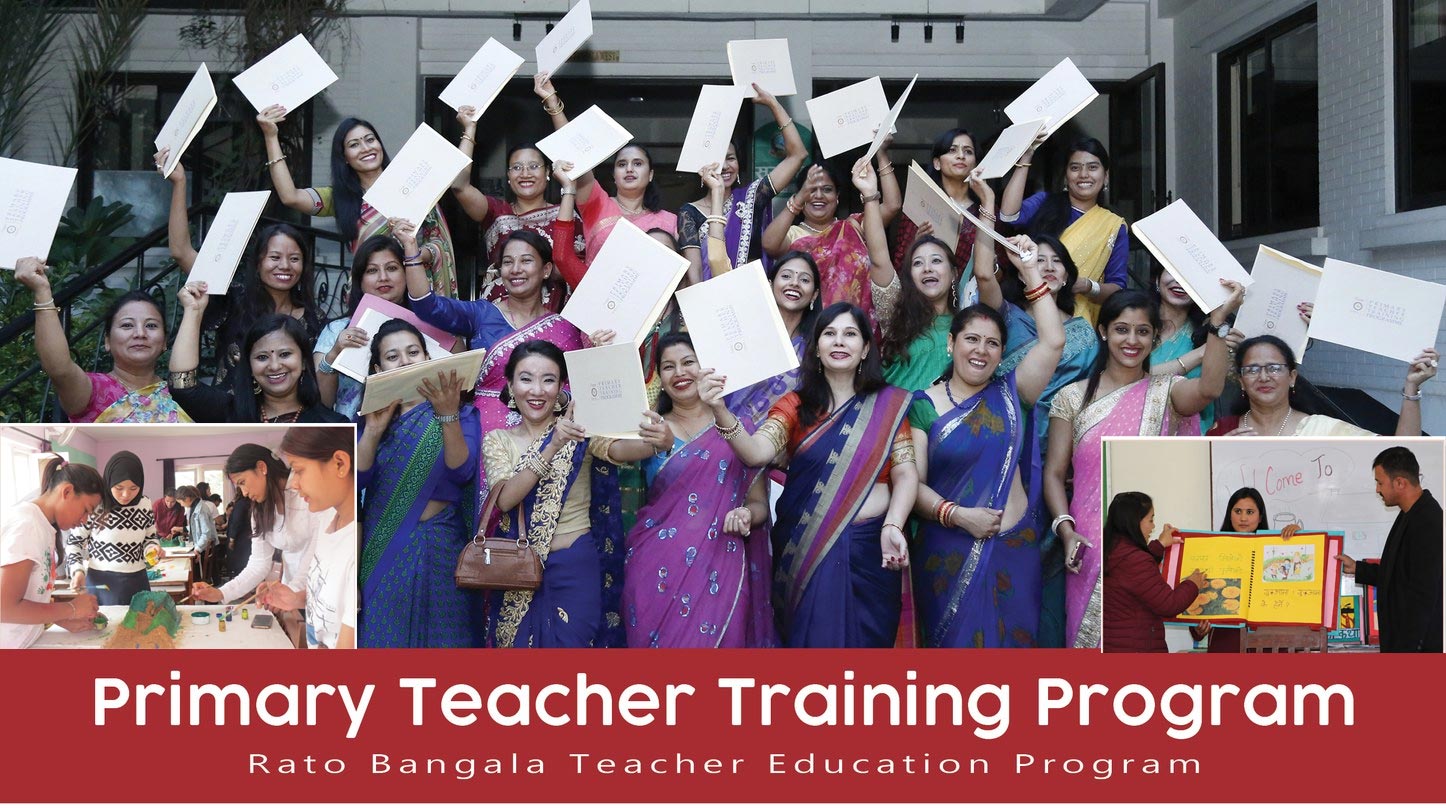 Rato Bangala Foundation Call Application for Primary Teacher Training Program
Are you passionate about teaching? Do you want to enhance your teaching skills and learn innovative teaching techniques? Rato Bangala Foundation, in partnership with Kathmandu University and Bank Street College of Education in New York, is offering a unique teacher training opportunity for aspiring teachers.
The Primary Teacher Training Program (PTTP) is designed to be stimulating, interactive, and child-centered, combining the expertise of three renowned institutions. The program focuses on developing teachers who are skilled in creating an engaging learning environment for their students.
The minimum requirement for entry into the program is 10+2, and the course duration is one year. Successful students receive a Certificate in Primary Teaching accredited by the Ministry of Education, National Center for Education Development (NCED).
If you hold a Bachelor's Degree, you have the option of continuing your course of study for an additional four months at Kathmandu University. Upon completion of the program, successful candidates earn a Post-Graduate Diploma in Education (PGDE).
If you are interested in applying for the program, the application form is available for download on the Rato Bangala Foundation website. The application period begins on February 27, 2023, and ends on April 14, 2023. For any further inquiries, you can contact Rato Bangala Foundation at 01-5546843 or via email at [email protected].
Enroll in Rato Bangala Foundation's Primary Teacher Training Program to take your teaching career to the next level!
Application Starts: February 27, 2023
Application Ends: April 14, 2023
Application Link:
To get the Application Form Please Click Here
Free Training
Training