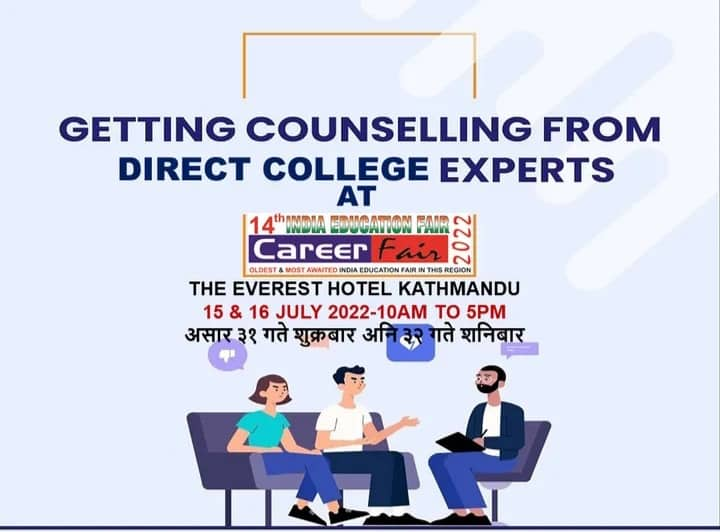 Sape Events & Media is going to organize the 14th India Education Career Fair 2022 on Friday and Saturday, July 15 & 16 at The Everest Hotel, Kathmandu.
According to Sanjay Thapa, Managing Director of Sape Events & Media, the organizer of the education fair: In fair, universities from different regions of India i.e. SRM Institute of Science and Technology, Amity University, Sarada University, IEM Institute of Engineering and Management, VIT University, JRS University, Amrita Vishwa Vidhyapitham, Thapar University, and many other universities will be participating.
Director Sanjay Thapa has the experience of conducting the India Education Fair in Kathmandu and Biratnagar of Nepal as well as in other countries like Bangladesh, Bhutan, Myanmar, Indonesia, and Africa.
Director Sanjay Thapa informed that he is satisfied with the excellent college, university, and institute of India under one roof and presented to the parents of the students. The attraction of the educational fair is that the students have been provided scholarships as well as tickets to QFX Hall.